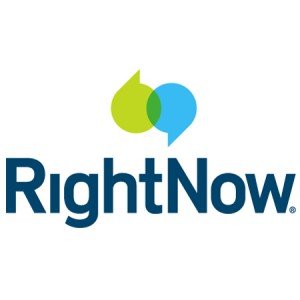 Here at the RightNow EMEA conference this morning, the SaaS customer service company is presenting its vision of the future of customer experience [disclosure: RightNow paid my travel and accommodation to be here]. RightNow's customers are typically prosperous consumer brands at the leading edge of serving today's socially networked, iPad-toting, metropolitan consumers. Those individuals expect to interact with the brands they use across multiple channels — social, mobile, web self-service as much as (or even more than) email, telephone and face-to-face. This is the consumer face of what I've begun calling frictionless enterprise: connection-savvy buyers expect these businesses to invest in serving their needs without the friction and delay caused by inadequate information systems and inefficient, poorly automated business processes.
In the past decade, the customer service industry has focused on being able to support all these different channels of customer contact, with the latest trend being the addition of social media and mobile apps. The difficulty is that many of these channels are added as separate contact silos. RightNow CEO Greg Gianforte told delegates today they will have to move beyond this multi-channel capability to being able to interact with customers cross-channel. "Consumers will move in and out of channels without even registering or distinguishing between them," said RightNow . "Consumers will simply be having a conversation with us, wherever and whenever is convenient to them. We'll need to be able to let consumers switch between channels effortlessly."
The comment brought to my mind an intriguing resonance with a message I've often heard from database vendor Oracle about building a 'single version of the truth'. (Oracle, of course, is in the process of acquiring RightNow, but we can't actually discuss that with RightNow executives this week because SEC rules prevent them from saying anything more on the topic than has been officially released).
Having this cross-channel view of the customer means holding a single view of the conversation. Instead of customers experiencing a fragmented set of conversations across Facebook, Twitter, telephone/SMS and mobile apps, the challenge for enterprises — for RightNow's (and Oracle's) customers — is building the infrastructure to ensure that all those interactions are collated and shared across all the various contact points as close as possible to real-time. If the enterprise is to be seen as social, then its conversations with us have to be as personal as if we were catching up with a friend. Whoever is talking to the customer at the time should be up-to-date with the historic background to the conversation and everything else that's happening between the company and that individual. In the database world, the single version of the truth is called Master Data Management. Perhaps Oracle's acquisition of RightNow is designed to bring Master Conversation Management to the social enterprise.