Seems like I just got off a plane from this summer's Boston Enterprise 2.0 Conference. But here we are again — the Santa Clara edition of Enterprise 2.0 is around the corner, from the 14th — 17th of November. The event has a good keynote line up that includes the likes of Sandy Carter of IBM, Rachel Happe, Founder of The Community Roundtable, Don Tapscott of Macrowikinomics fame, Aaron Levie of Box, Tim Young of VMware, and others. Some of these folks I know well and others I've read often. Expect a range of perspectives on social and collaborative approaches to working effectively.
The tracks represent the big issues facing organizations today and in the very near future: People Culture and Communications (HR), Sales and Marketing, Social Apps and Platforms, Architecture, SharePoint Strategies, Mobile, Video and UC, Risk and Governance, and Internal/External Communities.
In the summer, I keynoted the Boston event on the topic of "Putting back the R in CRM". This time, we have an entire track on the topic of sales and marketing that I am privileged to chair. And so I wanted to introduce the track and speaker line up, and more importantly, showcase the real progress we have made as an industry towards delivering meaningful business outcomes.
We kick off with Social Channels Engagement, Integration and Response. Increasingly, the customer doesn't really care which twitter handle is your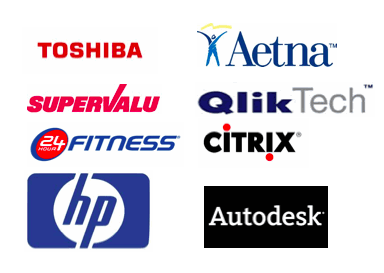 official support or marketing channel or where the appropriate place on Facebook is to engage with you. This puts serious strain on organizations that have traditionally broken out functions by sales, marketing, support and the like. Social Channels require that we rethink how we engage and route the right discussions to people with the best answers – be those in traditional customer touch point roles or experts hidden inside organizations in product development, or design, or even the extended supply chain. As important, we still need to have a process and the needed technology to move social media discussions into traditional process that's often powered by CRM, Call Center or other programs and applications. We have a panel of experienced practitioners from well known organizations that are tackling this problem day in and day out:  Peter Simonsen, Sr. Director, Web & Community, QlikTech International AB, Daniel Zucker, Social Media Manager, Autodesk and Franck Ardourel, Sr. Director, Online Marketing, 24 Hour Fitness. Each of them offers deep expertise in not only shielding the prospect or customer from silo'd organization designs but have also been instrumental in helping re-cast how organizations rally around customer needs in the 21st century. John Ragsdale will be moderating this session.
Then we move on to how collaboration is critical to Sales Operation and Multi Channel Distribution. First, an in-depth case study from one of my new favorite examples of enterprise collaboration in the last few months: SuperVALU –  the grocery store conglomerate that owns household brands such as Albertsons, Safeway, Shaws, Shop 'N Save and other retail chains. At SuperVALU, the leadership has chosen to follow a hyper-local strategy to cater to the unique needs of each community they serve. With hyper local comes a natural decentralization model that still needs a level of cohesiveness. A central collaborative fabric has been put in place to enable store managers across brands to share tactics on hyper-local design and service.  I'm looking forward to listening to Erin Grotts as she presents the SuperVALU story.
On to channel strategy. I've long believed that partner collaboration is a gaping hole in the social and collaborative 'stack'. Steve Bamberger from Toshiba is going to talk about the challenges of a multi channel sale that requires coordination between third party vendors and service providers to truly put your best foot forward. If your organization sells its wares with the help of partners, come listen to Steve illustrate how "Toshiba has improved the transparency of vendor sales support and fostered more unified collaboration and communication with their strategic partners within their dealer and direct sales channels."
Moving on from Sales Collaboration, we're going to deal with the elephant in the room that social media idealists often tend to stay away from: if Social Media customer engagement is all that, why hasn't it invaded the traditional marketing mix in a consistent way? Kelly Ripley Feller, Director at Citrix System wants to lay out the big road blocks and collaborate with the audience to find realistic pathways for social media marketing and measurement. If you want to add your two cents on why the problem exists and what we as a community can do about it, come on by.
And finally, B2B customer engagement is a beast in and of itself.  Lauren Vargas of Aetna will talk about how regulated industries engage with prospects and customers on social media. In her words "Discover the right blend of art and science your organization needs to execute to get people excited about doing business with your company." In turn, Michael Procopio from HP will discuss how customer engagement works at scale. HP sells personal and enterprise hardware, software, services and more and has a market cap of over $50 billion dollars. It's a treat to have Michael share how large companies can keep their head above the social media marketing waters. Esteban Kolsky, a very well-known name in the customer service world, will moderate this session.
If you would like to learn more about the event and register, here's the link to the Enterprise 2.0 Conference.
I'm really happy with how the track has come together. Broad insights, deep case studies focused on solving gnarly performance challenges that big business faces today with decisive uses of social and collaborative approaches.
And, if it didn't come through, this sales and marketing track has only end customers speaking. 100% pundit-free practitioner insight.  -)
See you in Santa Clara.
(Disclaimer: I'm on the advisory board of the Enterprise 2.0 Conference)