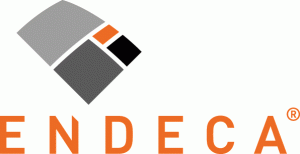 Oracle's acquisition of Endeca has the potential to go down as one of the best enterprise analytics/applications/search deals in history. Because Endeca's Latitude solutions are such a complement to Oracle's entire line of application businesses — e.g., Oracle E-Business Suite, Oracle Fusion Applications, PeopleSoft Enterprise and JD Edwards EnterpriseOne — not to mention Oracle's broader development, middleware and even hardware capabilities, the deal has the potential to truly create the proverbial M&A 1+1 = 3 (or even 7) scenario. Yet we all know how big (and small) vendors often botch acquisition integration, especially when the value proposition requires a degree of deeper analytical thought, especially when positioning it to customers. Still, when it comes to procurement and supply chain, perhaps the best thing about Endeca Latitude for Oracle is that the application set can stand alone — and alongside — Oracle's other capabilities.
In a series of posts exploring Latitude's capabilities in procurement and supplier management, we hope to shed some light on what Oracle will soon have in its arsenal of solutions. It's an impressive offering with virtually no direct competition. To begin, it's worth pointing out that Latitude's capabilities are best suited to manufacturing industries, though hopefully as we progress, it will become clear how the visibility across structured and unstructured data sets they enable would also be of value in a services setting (e.g., managing risk and performance in a BPO environment). Here we go:
First, for customers, Endeca brings some big names to Oracle — Ford, GM, Boeing, Honeywell, Raytheon and many others. But more important than the customer list is what the solution does. Endeca Latitude enables manufacturers to begin to not only discover insights and opportunities in their supply chain that usual spend analysis applications would miss, but to ask the all important question "why." This is something nearly every other spend analysis or supply risk management application under the sun focuses on as an afterthought, at best. By consolidating systems data from different areas of the organization (MRP, CAD, eProcurement, contract management, product information management, electronic invoicing, warranty claims systems, customer relationship management, sales and operations planning, etc.) and combining this with additional unstructured data (supplier catalogs, newsfeeds, linked-in information, etc.) Endeca can provide truly unprecedented views into not only how a supplier is performing (or may perform in the future) but how that performance is impacting other activities in the organization.
Latitude doesn't just provide the top layer or BI dashboard environment to bring all of this information together (though its application layer does provide a high degree of consumer and business user-friendly access and navigability). Latitude also offers a suite of tools to administer and manage all the information sources, feeds and content. In addition, it offers an ETL-on-steroids capability to get at information and transform it into their environment that allows information to be viewed in the context of other information. Last, Latitude's search and query capability lets users search information and guide them down a path of further exploration applying a set of facets and filters which directly impact the tables, maps, graphs, clouds and regular OLAP environment information sets that it can present.
How does this work in practice? A user might opt to pull in all bill of material (BOM) data and look at not only the raw materials used in the construction of the finished component or item, but also which suppliers (and alternative suppliers) are responsible for different elements. Users can then interrogate this information by searching and filtering on part attribution data or traditional spend analysis queries (PPV, site/location trending, etc.) On top of their existing spend analysis and sourcing programs, Ford was able to identify an additional $100 million in spend reduction opportunities by querying their own data sets in a manner like this.
Stay tuned as our analysis of the Endeca solution continues.