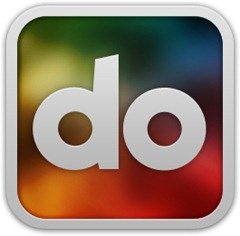 Not that long ago but in a place far away, I came to the conclusion that devices that purported to help people manage their days in fact made the problem worse. I was taking aim at everything from the Palm to the Franklin planner. The problem as I stated in my long lost archives of what was known as the press was simple: if you were organized already, these things would keep you that way with marginal improvements at best. If you weren't your mind would be completely baffled and a fraction of what you needed to get done would actually get done – at least on time and the negativity of  persistent people who  dragged your morale through the mire.
The problem was one of visualization and ease of access. Devices were too hard to input data unless you had superhuman concentration. But software was too messy – leading to the messy desktop phenomenon. The problem seemed easy to solve. But indeed it is a complex issue.
It's also not that this is a new problem with software. It has always existed. Visicalc begat Sidekick, Sidekick begat Lotus Agenda. Lotus Agenda begat Outlook. Outlook begat a morass known as the messy desktop – lots of windows, multiple points of entry, a calendar system that conflicted with a task list. A task list that was buried with a bunch of red flags of things one has failed to do. It's not that no one realized there was a problem. It's just that no one figured out how to fix it without breaking something.
That's where were were – we lived a visual nightmare that ultimately Steve Jobs saw ahead of his time with the iPad, a device that aimed for simplicity.
When it comes to tasks. That's all people want – they want a simple metaphor – the project, and they want to know what do next. It has to be easy and it has to be accessible. A solution has to be brain-dead simple, social, and connected to the technology tissue in which they work without disrupting it.  The soft undefined side is that it has to enable you to succeed rather than  beat the action out of you.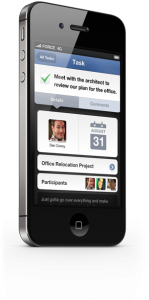 These are the drivers behind do.com, a new product targeted for individuals who <gasp> need to accomplish something during the day. It connects to the systems they use now. It allows a separation from their family tasks, but also an integration into their work life. It has to run everywhere.
It's the visualization part, however, that is most interesting. When one sees a task and has an easy way of inviting others to partake, it advances us through our day.
Meanwhile,  I am now thinking of tasks in a new way. Not a series of obliquely referenced things that I have failed to accomplish. Now tasks are part of a conversation – a social issue that allows me to get things done – work, home, management of sports teams. All of these become workspaces. Each workspace has tasks, projects, notes. Visually, everything is tied together – one gets a sense of how the day or week or project forming and what value you can add to it.
Underneath the covers, meanwhile, there is a lot going on. Do.com written in Heroku and renders in HTML5 with a native iPhone app. Assign me a task if you want – jtaschek@salesforce.com. to sign up, go to this site,  or just use the invitation code word KASHIGYSH at do.com.
Note that the do.com team's internal code was "ENDOR."  It's perhaps a not so subtle reference to a moon in a galaxy from far away that led to the destruction of the empire. Those who want to relate it to Manymoon – the company salesforce.com acquired that is building do.com – go to town!