Please click here for the first post in this series.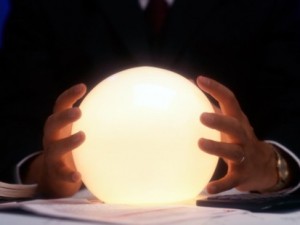 In the first post in this series, I set the backdrop for five scenarios that are possible for procurement in the next decade. The first scenario I'll explore in details in today's post is how extreme localization and decentralization will require new approachesin the areas of negotiation, supplier management, tactical buying and broader functional planning and execution, among others. Setting the stage, one could argue that we're operating in a highly decentralized world already. Let me spend a few minutes arguing why and how this is already the case. Consider how procurement must currently support a range of constituents and customers inside our business, from those who own P&Ls for new products to legal and HR, who are often concerned with very different aspects of vendor compliance in the cases of direct, indirect and services procurement categories. Moreover, these requirements can vary by business unit and overall geography.
Add to this environment that many procurement organizations have already exhausted — or are on the way to exhausting — proverbial "first wave" savings initiatives and that going after additional waves often requires new approaches to engage decentralized stakeholders and spend owners, requiring localized empathy on a one-to-one basis. Moreover, in this same climate, procurement is often being tasked with supporting overall corporate social responsibility (CSR), green and materials traceability across the extended supply chain on a global and proactive basis. Procurement is also being forced to react more nimbly to continued supply risk incidents where the centralization/concentration of procurement efforts can in fact create greater risks when events occur (e.g., center-led supplier rationalization can significantly increase risk when regional disruptions occur because of weather or other natural disasters).
Or consider how the successful localization of products or services requires local part, material and services inputs. In markets such as A&D, this might require significant supplier qualification work to identify and on-board local suppliers that can help meet offset requirements. Or in the case of CPG and food companies, it may include working with local suppliers and creating regional supply chains to ensure the availability, safety and logistics for certain ingredients and overall spend components (e.g., spices, longer-shelf life in non-refrigerated environments, packaging for non-palletized environments).
Besides supporting local efforts and local preferences, we're also seeing continued support for local and regional sourcing. In some cases, the Invisible Hand is moving markets in this direction for us. For example, as shipping costs continue to rise, global sourcing for export on an LCCS basis makes less and less sense. But in other cases, government-directed spend (e.g., "Buy America" programs tied to stimulus spending, supplier diversity, small business empowerment) also impact corporate buying and compliance decision in both sourcing and supplier management.
Taken together, it is not unreasonable to argue that we're already operating in a world where decentralization and localization must be a governing aspect of procurement focus and activity. Yet if take this scenario to its logical conclusion and extreme, it's clear that the procurement organization of the future will need to have an even greater capability to execute at the fringes of its influence and governance. A metaphor here might be a "swarm" in the insect world where there is certainly centralized oversight and understanding, but the individual components of the swarm must execute activities on their own. I also like the more simple analogy of the Army vs. Navy approach to governance and execution. In the Army it's said that you wait for orders for just about everything. The corollary is that in Navy, when you're over the horizon and out of communication, you execute against the original mission's orders until you're told otherwise.
In the future, if a procurement scenario of extreme decentralization and localization does occur, I suspect we'll see an increasing emphasis on centralized, platform-based technology decisions the help guide and implement policy, albeit the capability of configuring specific capabilities on a regional or local basis (e.g., for supplier qualification, on-boarding and management, survey design and even measurement KPIs might be different across regions, although a common system would allow for the deployment of a technology suite for individual leaders to use). However, the era of a common, global deployment of an SAP SRM, Ariba Buyer or Oracle iProcurement platform will likely go the way of the dinosaurs.
Replacing these monoliths will be a "gear" — rather than tools — environment where technology can deploy and modify itself and then morph with the changing needs of the business on a local level. Think a combination of PaaS (platform as a service) and targeted and often disposable apps wrapped in one. In this context, centralized procurement is likely to become a shared service for technology, skills (e.g., category management, commodity management) and risk management rather than a group that places first emphasis on taking responsibility for hitting a year-over-year savings number.