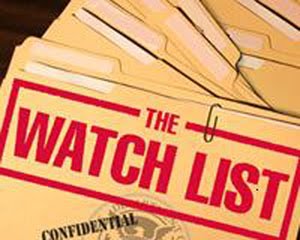 If you remember my original CRM Watchlist 2012 Preseason posts on the vendors and the consultancies, I had an opportunity for those not on the list to request and then submit a questionnaire by November 26.  The idea was that I would review the questionnaire and based on the answers in the questionnaire would add companies that I felt had enough to impact a market potentially (based on their answers, not on my research per se) enough to be a CRM Watchlist 2012 Winner. That said, a candidate is just that – a candidate, not a finalist, not a winner. There's a long way to go before we get to the winners.
What I requested was that each of the companies that submitted the questionnaire answered the questionnaire in full and that the questionnaire itself was answered sufficiently to give me what I need to decide on whether or not the company belonged as a candidate.  Supplemental material not on the questionnaire was fine but answering a question with links wasn't.
Well, here's the numbers.  In the week that I gave to request the questionnaire I got 35 requests. Twenty-six of the requestors were sent questionnaires (the others just didn't fit).  Twenty-one sent the questionnaires back by the deadline (several tried to send it late. No dice).  Of the 21, seven made the list – 6 on the vendor list; one on the consultancy/SI list.  It wasn't easy and is tougher this year than ever before.  So congrats to the new candidates.  Here they are. Again, since they are candidates, no links, just names of the companies.
To those of you who didn't make it, I'm sorry, truly.  Five of the 14 were very very close and another year of seasoning and/or growth and you have a really good shot. Some not so close were companies that I had heard of already but honestly, did such a poor job on the questionnaire that there was no way to consider them.  If its meaningful to you, please give me more to work with.
If you didn't make it, feel free to email me at paul-greenberg3@the56group.com and, when I am able (I'm slammed this week and away for the next two on business travel), I'll respond and tell you why you didn't to the extent I am able to without giving away too much.
The additions to the candidates list are (in alphabetical order):
Vendors
Cloud9
DoubleDutch
Loopfuse
Nexj
The TAS Group
Yammer
Consultancies/SI
CSC
Congrats to the new candidates! All well deserved and I won't be overlooking you throughout 2012 for sure, whether you win or not. I'm just one person so I can't do everything but getting proactive information makes me aware of companies and people I should have been already.  So this is really, really cool when it happens.
Next step will be publication of the finalists list by….umm, I don't think I'll commit to anything but before the end of the year.  It might be sooner though. Winners will follow a week or two after that.
Good luck to everyone!