My son has been using one of my old MacBooks (an Air – lucky kid) for his homework these past few months, but a few weeks ago the logic board died – according to the Genius Bar a ~$500 fix.
Since a new MacBook would cost comparable money, and since his need for the laptop is for occasional duty, I started wondering whether we really needed another full laptop or something lighter duty – he could share my MacBook Pro when necessary, and I could use the new machine during those times when he was.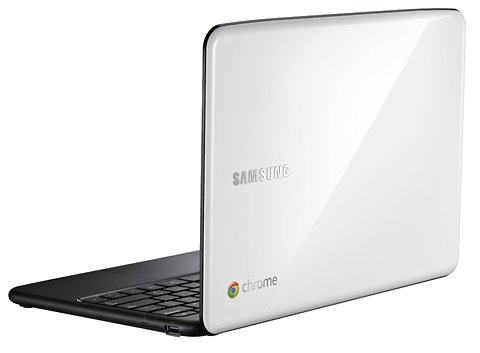 Being an admitted Google and gadget guy, as well as always online, the Chromebook caught my eye, especially after Google's recent price reductions. I happened to find an almost-new unit used on Ebay for just over $200, so decided why not give it a shot.
Besides, worst case my mom needs a new laptop with 3G (which this unit has), so if I didn't like it, I could always give it to her – for her purposes (almost exclusively email and browsing) it seems perfect.
I've been using it for the past few days, and while there are some very cool things, I'm not sure I'm fully sold. It's nice to be able to start up in 8 seconds and be immediately online in Chrome. However, while the startup experience is fast, the browsing itself isn't particularly fast.
More importantly it does take a lot of getting used to only having Chrome-based apps. Gmail I love you, but not that much.
Bottom line, the concept is on target but for now, the compromises still outweigh the advantages. So it's been an interesting experience and glad I tried it, but Mom, looks like you're getting a nearly-new Chromebook.
As for me, I think I'll be shopping for a new MacBook Air one of these days, hoping the 15″ model gets here soon…