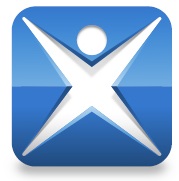 Congratulations to Lars Dalgaard and his team at SuccessFactors as SAP makes a bid at a significant premium for $ 3.4 billion. His excitement is palpable as he uses plenty of big words in the press release.
Let's do a reality check here. SAP's journey to the cloud has been rocky with names like Agassi, Wookey and Stiles engraved on the cobblestones. SAP's customers are likely to be even more confused with another choice than they were in October when Tom Wailgum wrote this.  HRM, sorry more politically correct talent management, has traditionally been a side show for SAP. Exhibit A in recent years is the success of SuccessFactors.  Exhibit B is Workday. C is Ultimate. D is Taleo and on and on.
Loyal SAP customers like Siemens have chosen superior functionality and ease of use even in the face of the FUD of a disintegrated enterprise model. So, buying SuccessFactors shelters that lost revenue for SAP but  let's not extrapolate it to the rest of the enterprise yet.
Now, if Lars is sublimally patting himself on the back for getting the hefty price (over 10X 2011 revenues),  he is entitled to use all those big words!