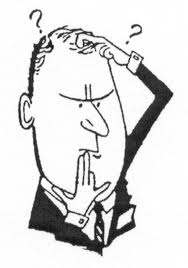 Forrester recently released a report that, among other things, forecast the size of the enterprise social software market to grow to $6.4b in 2016. Here is a link to the original publication, however a summary of the research can be found here.
I tend to follow these markets and research like this is interesting to me. I don't have issues with the methodology that Henry Dewing used, it is appropriate for the problem he is attracted to, which is quantifying and defining the evolution of web 2.0 technology in the enterprise… but it's still wrong because the problem is being defined too narrowly.
By a wide margin the most interesting macro trend in enterprise software is what is actually happening to the definition of enterprise software. For decades the market has labored to deliver software that employees of a company used to facilitate business processes, in fact the very essence of business software as a category is intrinsically rooted in business process automation. In recent years the focus has shifted from exclusively being driven by the business processes that a company uses to facilitate business objectives to how employees work with each other and how network technology can achieve employee-to-employee collaboration objectives that also delivers benefits to the company in the form of innovation, productivity improvements, better informed employees, and ultimately business process efficiencies as a result of all the collaboration soft benefits.
One thing has not changed as a result of all this great collaboration technology permeating the enterprise, which is that the employee is still the center point for the technology. Businesses buy the technology and employees use it, rarely, if ever, does a customer enter the equation.
It has taken a generation of social technologies available to employees in their role as consumer to bring about a more fundamental shift in the enterprise software market. Often referred to as "consumerization of the enterprise" this is phrase is as old as web 2.0 and misses the point it's not about how people in a business will procure technology and what their expectation of business software is from a user experience standpoint; it's much more fundamental than that and goes to the nature of how employees and customers interact together to facilitate shared objectives.
This is what Get Satisfaction was founded on, a notion that customer have a vested interest in a company they care about succeeding and when presented with an opportunity to support other customers, or tell the company how their products and services can be better, or when the company does something good that they should do more of that… customers will do exactly that.
Enterprise social software is not exclusively about how employees and companies interact, it's also about how customers are brought into the conversation. Today's enterprise social software market is merely scratching the surface of what is possible and previous generations of CRM and enterprise collaboration systems can be updated and instrumented with customer facing technologies to deliver far more ROI than is possibly if the focus is centered exclusively on an employee.