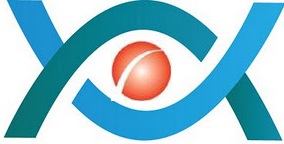 In its fourth acquisition of the past 12 months, cloud integrator Appirio has announced it is buying long-established European pureplay Salesforce.com integrator Saaspoint. The acquisition is Appirio's first significant foray into the European theater, delivering on the international expansion promised after GGV Capital and Salesforce.com invested in the company in August.
Saaspoint was founded in 2005 by the founders of salesforce.com's European operations and has its corporate administration in rural offices near Dublin, Ireland, with headquarters in London. It is regarded as one of Europe's leading Salesforce.com integrators (see previous coverage), although its activities are mainly limited to Ireland and the UK, where customers include well-known names such as British Gas, CitiLink and Rentokil. Its 30 permanent staff will join Appirio. CEO John Appleby will step down to an advisory role and the remaining team will report to Lori Williams, who became general manager EMEA in September after a year heading up Appirio's US consulting teams.
SaaSpoint has been growing at a 20 percent quarter-on-quarter rate, Williams told me yesterday, and Appirio plans to accelerate that by tapping the existing pipeline along with its own prospects with existing Appirio customers and new business enquiries. Appirio also plans further acquisitions, she said, as it expands into markets such as Benelux, the Nordics and Germany.
Although late to Europe in comparison to rivals such as Bluewolf and Astadia, chief strategy officer Narinder Singh told me Appirio has picked a good time to make its entry. With economic turmoil threatening Europe, large conventional implementations are likely to be shelved, he said, opening opportunities for cloud alternatives. "We think there's a lot of great firms in Europe we can plug into," he said. "Now that people are running from Europe. We believe this is a time of opportunity." Appirio has over 400 staff worldwide, mostly in the US but with teams in Japan and India too.
Appirio will have to compete with a lively local SI industry in Europe, including pureplay cloud integrators and larger incumbents such as Cap Gemini and Atos, which recently captured headlines with its CEO's plan to abandon email internally. Williams said that Appirio's global scope and cloud focus will give it an edge against such rivals.
"You've got the regional cloud SIs and then you've got a big gap between them and the traditional legacy SIs. They don't necessarily have cloud experience — that's not their focus," explained Williams. "It's a hard call for some of these larger customers to go to a regional provider that may only have 10 or 15 people. Our sweet spot is being able to deliver on a global level but be a pureplay cloud SI."
Saaspoint, which has focused mainly on Salesforce.com's core Force.com platform and Ruby development on Heroku, will have to come up to speed with Appirio's additional areas of expertise in Workday and Google. It will also have to align with Appirio's aggressive cloud evangelism, whose latest incarnation is the upcoming 'Washies' awards, which calls out egregious examples of 'cloudwashing', in which vendors put the cloud computing label on traditional IT products and services. Voting in the Washies closes Dec 12. [Disclosure: Appirio is a past client.]