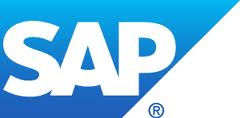 I knew I had a conflict and could not be at the SAP Influencer Summit. So, I was pleased when Mike Prosceno of SAP emailed "its all being recorded so you can watch on demand at your leisure." Then I see Vishal Sikka, CTO of SAP did his presentation by video.
And I wondered what if most – the presenters and the attendees – were virtual? Could it be effective?
I ask the question because for the first time earlier this year I watched the SuperBowl at home with a laptop and smartphone nearby. My family was in and out several times during the game. Usually if I watch the game, it is with friends. The tweets and FB posts and web access to drill into trivia about a player or a team or a standout commercial made for an unusually enjoyable experience.  The fact that Dallas, where the game was being played, had miserable weather made it even more enjoyable to be where I was.
But that was roughly 4 hours. Would it work for a 2 day event? Could you replace the hospitality of Mike and Stacey Fish? Could you provide salty commentary from the likes of Dennis Howlett and his video guests? Could you replace the snarkiness of bloggers like Brian Sommer and James Governor? Could you replace the hospitality of an airline during holiday season? 🙂
Readers what do you think? If nothing else, it will help my planning for February 5. Yes, the next Super Bowl!