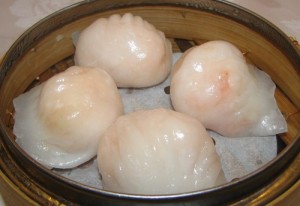 Sometimes when markets move fast, you've got to take calls in uncomfortable spots — literally, physically and metaphorically. Such was the case with the analyst briefing following IBM's announced acquisition plans for Emptoris. I happened to listen in to part of this live briefing call yesterday while sitting in a doctor's office waiting to have some very uncomfortable stints and stitches pulled out from my nose (note to self: don't allow your kids to break your nose again, even in jest).
On the call, saying nothing for the timing, I also received another uncomfortable blow: perhaps I really don't understand this whole sector around how vendors like IBM and Ariba, in their marketing, are trying to bring the "buy" and "sell" side together in new ways through lingo like "Smart Commerce" and "Commerce Cloud." Moments later, right before the relief that came from having a small ecosystem of new-age plastics removed from my snout, I was also relieved to realize something else. Namely, that this "Smarter Commerce" thing that IBM was painting a vision of was something their ownteam did not fully understand the execution and integration nuances of, let alone all of us supposed smart aleck analysts on the call.
Now, don't get me wrong. Bringing together the "buy, market, service and sell" sides of the enterprise applications and network infrastructure/plumbing worlds would be nirvana. But piecing together chunks of loosely coupled enterprise software from the likes of Emptoris (which represents at least four different platforms, still, by my count) and DemandTec with old lead-plumbing from the EDI days courtesy of Sterling Commerce along with a bit of Unica, CoreMetrics and others tossed in for good measure is not going to create smarter, integrated applications alone. Rather, it's going to create a smorgasbord of options for customers, and IBM reps, to attempt to piece together and make sense of. In contrast, the Ariba vision of the Commerce Cloud, while hindered by Ariba's network architecture (e.g., buyers can't be sellers without a separate profile/registration/log-on), is at least a bit easier to fathom.
At the end of the procurement day, both visions amount to good spin for investors more than anything else. Consider the opportunities that even market leaders have in procurement today in the core area — let alone the rest of the market. Simply getting spend analysis, advanced sourcing, contract management and supplier management right — plus the management of complex services categories — represents a massive challenge and opportunity. For most companies, the thought of bridging all these areas together and successfully executing company-wide (let alone in an integrated suite or model that spans the buy/sell world) is the stretch goal.
If IBM is serious about this connected Smart Commerce thing, it feels to me that buying isolated enterprise application companies built on legacy architectures does not entirely fit with the vision, aside from trying to explain to investors their rationale for a broader M&A embrace of enterprise software. Perhaps if Big Blue wants to take a PE or portfolio approach to enterprise applications like an Oracle, it does make sense. Yet if IBM is really serious about bridging the buying and selling divide, platforms sitting between companies like e2open seem a much better fit with the smart commerce vision.
Moreover, true supply chain plays that bridge planning, forecasting and multi-tier planning (e.g., Kinaxis) in a manner that goes past even traditional S&OP models would feel to me like they should take priority. And if they're serious about the enterprise applications market, what about a next generation platform focus that truly takes advantage of the latest in service oriented architectures to allow for near infinite configurations (without requiring large customers spend millions in code-level customization), both system-to-system and web content integrations and flexibility? Now that would result in more than simply adding to a PE-like dim sum menu where the chef back in the kitchen is mostly defrosting yesterday's items rather than cooking up something new.
Most important, IBM customers and prospects should be cautious about what this Smart Commerce idea will cost them. For them, simply wrapping the broader concept around a next generation of analytics is akin to sprinkling a final coating of MSG on the menu items, masking the real flavors (and digestion problems) underneath. If customers are the ones who end up paying to customize and integrate Emptoris' suite more closely than it comes out of the box — let alone IBM's other acquisitions and potential inorganic moves with it — then they won't end up looking as smart as IBM's brand umbrella makes their roll-up portfolio approach out to be. Smart Commerce? Maybe for investors and the SI world. And for a few corp dev and marketing execs who came up with the rationale. But not necessarily for the rest of us in the near term which are paying to dine, unless I'm missing something here.