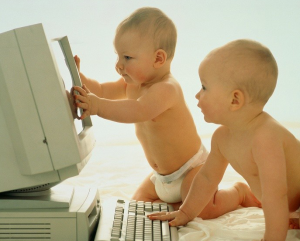 Gamification… the buzzword is all the rage and one thing I can't help but observe is that it means different things to everyone you talk with, even though the core concept of creating incentives for users of an app or service to do specific tasks is pretty well accepted.
Here's what the functional breakdown means to me. This is not a complete list, please add as you see fit by posting a comment.
Challenges: Defined missions to complete or goals to accomplish, with awards or virtual items earned upon completion.
Points: Basic virtual currency. Points can be spent on virtual items or simply accrued.
Avatar System: When people create something it's uniquely theirs and it expresses their individuality, which reinforces their connection to the app or service. Avatars are the most basic mechanism for doing this… and are a virtual good that can be acquired with points or currency.
Avatar Catalogs: Enable a user to buy virtual goods and customize an avatar.
Trophy Case: Show a user all the available awards, the ones that they've completed, and their progress.
Levels: Enables users to earn defined experience or level status and attain rankings to demonstrate their status within the community.
Leaderboards: Enables the app or site to keep track of, and publicize, the activities of end users based on statistics determined by app.
Canvas: Enables users to place graphical assets in a 2D space and customize a virtual representation or space, such as an avatar, or virtual room.
Groups: People like being part of something bigger than just themselves, and competing with small groups of individuals or as teams. Group activities compliment individual activities and can be used in combination in order to achieve new level status.
Competitions: A way to allow users to compete against each other, and mini-challenges that users can create and send to each other. 

Gifting: Enable users to buy each other gifts for their avatars, digital canvas (virtual spaces).
Trivia: Embed a multiple-choice game widget into a site, and spin up new games on any topic you like. Slideshows are another example, increases clicks and drives simple engagement with content submitted by users.

Friends: Encourage selective participation and promote. Friends have denote strong and weak connections to other users on the system, inform group participation, and provide audience for user submitted contests and challenges.
Social Network Connectors: Enables users to enable/disable posting to, for example, Twitter and Facebook from your site, and displays "missions" for users to complete on respective social networks.
Star Rating: Enables users to rate pieces of content and see the average rating by other users.
Comments: A comment wall on your User's profile pages. Asynchronous communication gives users additional reasons to check back to see how the conversation is evolving.
News Feed: Enables a continuous feed of the actions of various end users.
Notifier: Provides feedback and notifications to end users, such as to alert users to points that can be earned or, challenges that can be undertaken, or site features that should be investigated.