Please click here to see Part 1 and Part 2 of this series covering the latest from Capgemini.
In this post, we'll dig into Capgemini's current and planned technology offerings and strategy. To begin, IBX places its "cloud procurement" offerings into three distinct higher-level buckets. These include its "Strategic Procurement" offerings including Spend Profiler, Sourcing, Contract Management and Supplier Management. The next category, "Enablers Linking Strategic and Operational Procurement," include Contract Implementation capabilities as well as Procurement Intelligence services. The third major grouping of solutions focuses on "Operational Procurement" and encompasses Capgemini's Content Platform for P2P, search capabilities, SRM capabilities (on-premise or on demand) and invoice management capabilities. All three of these areas sit on top of IBX's "Business Exchange" solutions including supplier self-service, business document routing, procurement content administration, etc. Additionally, IBX includes its supplier network (80,000+ suppliers) and the managed BPO services it can deliver on top of both the network and the broader Capgemini procurement BPO and IBX "Cloud Procurement" solutions.
Capgemini shared that they're currently on version 7.0 of SAP's On Demand offerings (Sourcing, Contract Management and Supplier Management) and maintaining a focused upgrade schedule. From an SRP perspective, the IBX Cloud Procurement solutions leverage SAP SRM 7.0 (the latest major release) even though the organization "still has quite a few customers on earlier versions as well." IBX offers both on-premise and on-demand versions of SRM. Even though IBX ended up reducing its usage of Emptoris' sourcing capabilities after SAP agreed to build in some new features for it, the firm still partners with other technology partners, as required. This includes Spend Radar for spend analysis. But for enabling SRM beyond the core, IBX has continued to focus on its own internal development efforts to surround and improve the product.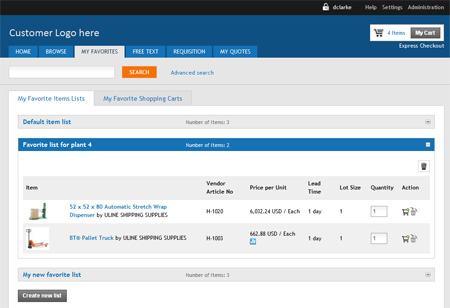 In 2010, when Capgemini surveyed a range of procurement executives, they found that 67% of organizations reported "channeling less than 20% of [available] spend through e-Procurement systems" and that the implementation of sourcing savings for indirect procurement categories was "heavily affected … [by this] savings leakage." To focus on overcoming this challenge, Capgemini has continued to invest heavily through IBX to build a new procurement shopping portal capability that wraps around broader supplier management and on-boarding tools, network/search and tight integration with ECC and EBP. Having seen the next release of this solution (winter 2012) in action, Spend Matters believes that IBX has essentially eliminated the weaker components of SRM from the buying equation, enabling users to work in what is essentially a completely integrated buying context to ECC and EBP, but in a punch-out manner. If this sounds to you like what Simplifying IT has done, pat yourself on the back, because that's precisely the same model here. Surround SRM, integrate with it and let frontline buyers walk up to an application without needing training.
This capability will soon include a new personalized and customizable "start" page. The page can include dynamically generated content (e.g., a GIF/JPEG of a laptop) that is pulled from a supplier's site. Users may also opt, for example, to configure the page with recently viewed or purchased items. Perhaps most important, this forthcoming release will allow users to experience much of the capability of SRM without having to operate within its actual screens. This is quite similar to how Simplifying IT (see past posts here, here, here and here) manages its on navigation sitting on-top/along-side ECC and EBP. However, IBX has arguably gone a step further on the search and workflow configuration capability (not to mention additional modular capabilities in electronic invoicing and supplier management) in terms of what we saw with the new capabilities that will be available in February.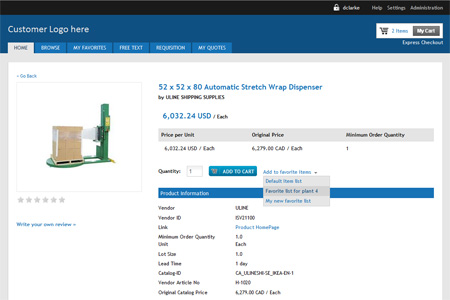 The solution will be configurable within an organization, allowing administrators to define, for example, what pops up onto the search engine/main screen of a buyer's desktop by functional area (e.g., HR users see something different than an IT user). These start pages are dynamic, so a change in the administration immediately is refreshed across the deployment. Most interesting, all of this capability occurs outside of SRM, even though technically it's completely integrated with every aspect of it. A shopping workflow, for example, involving searches across both hosted and punch-out catalogs and then the check-out process then is pulled back, with all the necessary content/objects, into the final approvals screen within SRM, including GL mappings by commodity code (which can be further tailored and sub-divided on the line level within SRM as required, in the final check-out stage).
In the final post in this series, we'll conclude our analysis of Capgemini's forthcoming release while featuring additional content on other functional and modular enhancements.