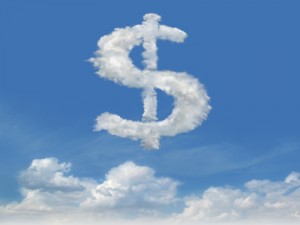 Happy New Year!  After a nice break, as I head back to the office I thought I'd provide you with my views regarding the overall environment we expect to face in 2012, as well as the areas we will be looking to invest within a two of our focus sectors: adtech/Internet and SaaS.  Data (big and small) as well as business analytics are common themes across both of these sectors so I break them out.
During 2012 we expect the economic volatility to continue and to have a significant impact on the financial performance of companies (private and public).  We anticipate that IPOs at a pace similar to that of 2011 (NVCA reported that during 2011 52 VC-backed companies raised $9.9B through IPOs), but also post-IPO price volatility to be exhibit comparable characteristics to that of the 2011 IPOs.  We also expect large traditional IT and Internet vendors to continue acquiring high growth, innovative companies, with SaaS, adtech, mobile and analytics to be their favorite sectors.  According to NVCA, 429 VC-backed companies were acquired in 2011.  As I wrote here, during 2012 more large software vendors will look to acquire private adtech companies, as adtech solutions start to be viewed as important components of enterprise marketing platforms.
Continued IPOs and acquisitions will contribute to the continued improvement of venture returns.  However, despite this improvement fewer venture firms will be able to raise new funds during 2012 as LPs, perceiving venture returns as lackluster, continue to decrease their allocations to the venture asset class.  As a result, the venture industry will continue to shrink evolving into two segments: the top 100 venture firms, among which the competition for investing in the best companies intensifies, and everybody else.  The top 100 will continue raising new funds, as was evident during 2011.  Because of these trends venture business will go back to basics.  The Venture investors will work side by side with strong entrepreneurs and management teams to build scalable and enduring companies.  I don't expect Trident to increase its investment pace during 2012 (at Trident Capital we invest in 8-10 new companies every year) and, like other VCs, may even decrease it.  During 2012 we need to see more companies that are achieving scale.  We will focus our investment attention on companies that are showing strong signs of such scaling ability.
Seed stage companies will have hard time fundraising during 2012.  Too many seed stage companies have been created and funded in the last 18 months, over 10K by some estimates.  In 2012 several of these will be looking for their first institutional venture investment, and will not get it.  Many such seed-stage companies will go out of business during 2012.  Moreover, the fund and flip investment model that had been recently re-adopted by entrepreneurs, and angel investors will come to an end.
Adtech/Internet: During 2011 too many early stage undifferentiated adtech were created, continuing a trend that started in 2010.  I hope this trend doesn't continue in 2012.  We don't need another DSP, or DMP.  I expect that consolidation of the most promising of these early stage companies will start.  Late 4Q11 we saw several later stage companies going on the road to raise capital to use for "tuck in" acquisitions during 2012.  Advertisers are becoming more customer-centric and are moving away from silo adtech solutions.  I'm very interested in companies that provide cross-channel marketing and optimization solutions with strong attribution models, i.e., solutions that use technology to address some hard problems.  Social is moving from a fan acquisition to the need for demonstrable ROI and ongoing fan engagement.  Solutions that can provide such ROI and measure the effectiveness of social engagement are also of great interest.  Social advertising showed good performance during 2011.  As a result, I anticipate that during 2012 we will see the continued growth of the Facebook ad ecosystem and maybe even the emergence of a Twitter ad ecosystem.  Therefore, companies that work in these ecosystems are of interest.  During the 2H11 and particularly during the holiday season, the power of mobile solutions was soundly demonstrated.  We expect this trend to continue during 2012 with mobile social solutions attracting strong interest than other types of social solutions.
SaaS:  Enterprises continued to adopt SaaS solutions at a rapid pace during 2011.  This trend has not escaped the large IT vendors which made big acquisitions (Oracle acquired Rightnow, SAP acquired Success Factors, and IBM acquired Demandtec).  Adoption of SaaS applications (horizontal and vertical) and of cloud computing solutions of any type (public, private, and hybrid) will continue to accelerate during 2012.  With that, demand for cloud security and data privacy solutions will also continue to increase. Corporations continue to become more social and are refining their notions of how to better engage consumers in a social conversation and value exchange.  While I have already invested in 8thbridge and Extole, social marketing and commerce solutions continue to be of investment interest for 2012.  The PaaS offerings and the applications built on such platforms are also becoming more interesting and will get closer attention by VCs. Finally, the adoption of tablets by the enterprise remains strong and has surpassed even the most optimistic 2011 predictions.  There is a need for new, tablet-native apps that solve important enterprise problems, including analytic applications that make BI truly mobile.
Data:  Big data was everywhere in 2011 and particularly in software and adtech.  We are tracking about 100 private companies of all stages that are "involved" in big data software and services.  For 2012, the world doesn't need additional Hadoop distributions.  But, we sorely need more analytic applications, including applications that are built on one of the existing big data frameworks, that can effectively address high-value business problems, particularly in retailing (online and offline), online advertising, healthcare, pharma, and manufacturing.  We also need applications that enable the rapid and interactive exploration of big data sets, including through the use of visualization.  Finally, we will continue to look at investment opportunities in analytics services companies in order to address one of the major problems with business analytics that corporations are facing.