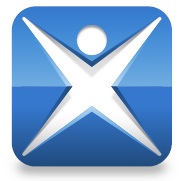 When news first rolled in, back in December, that SAP was going to acquire SuccessFactors my first reaction was – makes sense, that brings them some much-needed scale, with 15k customers and the potential for volume economics. And of course an aggressive sales force that lives and breathes cloud deals.
But then a week or so later at SAP's annual Influencer event something began to nag at me. You see- the SAP cloud story was finally beginning to look pretty solid. The company has adopted agile development, and even some user centric design, to make its products more appealing to the end user, rather than the IT department or Big LOB. SAP's cloud products actually seem to make a virtue of usability.
LOB Sales On Demand
Sourcing On Demand
Career On Demand
Travel On Demand
Carbon Impact On Demand
Environmental Health and Safety on demand
Given the subject in hand, lets look at Career On Demand, which is a lightweight, social-oriented human resources app. The demos I have seen so far indicate software that SAP should be able to sell pretty easily into the "Talent Management" software market. But – and this is the kicker – it would take a long time to get critical mass by building tons of tiny deals.
Just after the SuccessFactors acquisition was announced some developers I know popped up and said how much they hate SuccessFactors. It gets in their way, its an end of the quarter or year budgeting app that they don't like to use. This isn't end users choosing platforms, this is top down stuff. It was just like hearing complaints about Oracle Expenses from the business people I spend time with.
The final question in my mind after two days at the Influencer summit, was – would SuccessFactors get the nod from the new cloud savvy SAP if it was an internal product? I suspect not.
Given this thinking, and I make no claim to be a Talent Management industry analyst (I leave that to vendorprisey) I found this post from Jason Corsello very interesting indeed – The Biggest Misperception in Talent Management.
Jason says: