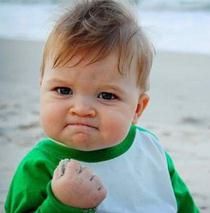 After digesting just about every blog post, discussion thread, and email predicting what will happen with SAP and SuccessFactors now that they are one, I've noticed a prevailing theme – the Talent Management market has changed overnight and even some are predicting the death of independent Talent Management vendors.
While I believe the Talent Management market has significantly shifted over the past few weeks, including Salesforce.com's ambitious entry into the HCM market with the acquisition of Rypple, stealing the words of Mark Twain, "the death of Talent Management is greatly exaggerated".
Let me offer why I think this is actually the beginning of Talent Management.
Market Leaders Are Just Starting to Be Defined

If you haven't noticed, the Talent Management market is very different than it was just a few years ago. In the past 2 years alone, there has been over 50 acquisitions (yes…I've been counting) in the broader talent management market. The market has consolidated quickly with vendors rushing to claim they have the only talent management suite, mostly by acquiring the "pillar" that were missing in there offerings. One could argue that most of these acquisitions have yet to prove successful and have never reached the desired stage of product "integration".
The result, by most industry analyst forecasts, is a Talent Management market that is approximately $4.5 billion and growing nearly 10% per year. A billion dollar market with double-digit growth is typically the sign of a healthy market, not one on the verge of extinction. Considering the leading vendors current market share, the largest vendor own approximately 7% market share. There is no clear breakaway leader but clusters of leadership, particularly at the top, have started to form. SAP's acquisition of SuccessFactors is less of a statement that they want to become a leader in talent management and more that they can't get left behind in cloud computing.
We are starting to witness separation in the market where size, scale and financial viability is essential for long-term survival. Market share will ultimately be determined by three factors: 1) strong ORGANIC growth, 2) continued innovation in existing and new products, and most important, 3) happy customers.
What We Can Learn from the History of Enterprise Software

Back in 2005, Oracle acquired Siebel and many were predicting Oracle's forthcoming world domination in Customer Relationship Management (CRM). Although, Siebel was not pure SaaS, they had built a strong market position. Right down the road, Salesforce.com, with a pure SaaS model, was beginning to really accelerate their growth.
Since the acquisition, Oracle has continued to grow their market share in CRM but I don't have to tell you that Salesforce.com has become the predominate vendor in CRM. By some industry analyst estimates, today Oracle and SAP only make up 20% market share in the CRM market. What Happened in CRM? The market bifurcated (actually the CRM buyers bifurcated) where CRM by ERP became the preference among IT buyers while line of business, who preferred flexibility and control, preferred a SaaS "best of breed" solution (Salesforce.com). The Business Intelligence (BI) market witnessed similar consolidation a few years ago. Today, Oracle and SAP make up approximately 39% market share in BI, but many best of breed vendors, including MicroStrategy and QlikTech, continue to thrive.
The same is likely to occur in Talent Management. As ERP vendors begin to "bolt on" talent management, in a mix of cloud and on-premise models, IT is likely to return as the primary decision-maker. I have yet to run into any HR professional that wants to hand the keys of the car back to IT.
What Happens to Talent Management from Here?

We will start to see a bifurcation of Talent Management – one where ERP vendors combine (I won't dare say "integrate") core HR systems with acquired cloud talent management solutions. In this scenario, a focus on business innovation and outcomes becomes secondary to hard-wiring technology assets together. Flexibility goes out the window and IT will quickly control the destiny of talent management initiatives purely based on what the technology can and can't do.
Conversely, cloud talent management vendors will continue to thrive by focusing on business issues, continued innovation, and a single, unified talent management solution. Access to data become more important the attempting to consolidate data into a single bespoke solution. Multi-tenant SaaS – one platform, one version — is table stakes. In this scenario, understanding the technology underpinnings will be critical but business process flexibility (AKA configuration) will be a key factor that determines success or failure.
Obviously, I am biased but even recent Bersin research would suggest companies don't want to buy talent management from their core HR vendor. Why? Core HR systems have become fragile. Customers have taken the mindset that if they aren't broke, don't fix them. That is why only a small fraction of Oracle customers are running the latest Peoplesoft or Oracle versions (or have even considered switching out their legacy technology). On the other hand, customers have come to expect rapid updates (quarterly in some instances), new capabilities, and constant flexibility from pure-SaaS solutions.
In any case, we are witnessing exciting times in Talent Management, mostly for customers that want to achieve new unchartered results.
Image courtesy of http://revdrkid.wordpress.com/