I've always been a bit of a closet branding nut with specific interest in tag lines. Something about meaningful one-liners that express the essence of an institution. How well they live up to it is another matter but there's something about winnowing it all down to a single sentence that expresses your raison d'être.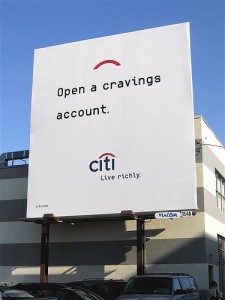 "Live Richly", the tag line adopted by Citi years ago was always one my favorites. More so than even Apple's "Think Different". Within seconds, Live Richly made you re-think personal money management from one of a die-rich strategy to one that suggested an enjoyable journey might be entirely possible.
Live Richly also led me to think about how employees would like to spend their 9-5 workday. Dying richly equates to just the paycheck that comes at the end, which of course is important. But living richly comes from richness in terms of peer, partner and customer interactions, in terms of richer quality of insight, richer intellectual stimulation, richer idea creation and ultimately, richer output with respect to the stated business goal.
Traditional structured enterprise software that binds participants to a forced sequence of steps is far more restraining and claustrophobic than the highest walls of any office cubicle. It insists that work gets done from start to finish in a certain way, limited to only what you think/guess to be the best answer, and with little maneuverability until well after the outcome and when its often too late to course correct. In and of itself, there's no richness of anything in that. We might as well sit robots down at the keyboard, like we do on the factory floor.
Structured process software such as ERP, CRM, ECM, SCM and the like, you absolutely need. It closes the books, keeps the various authorities happy and offers an audit trail.  And some jobs are in fact robotic in nature. But for the rest, well designed collaborative approaches to work and effective use of social software reduces risk and improves output by enabling you to bring your rich network along with you to every blind corner, to every fork in the road and to every dart game presented by structured process. That's improved outcomes for the business. And for employees, Working Richly day in and day out.
Gartner Research says a total of $3.8 Trillion will be spent on IT in 2012 by you and your peers. As buyers, before you start to spend your 2012 budgets on more of the same old, same old, take a deep breadth and envision how rich your working environment will be when its all said and done.
That's all I'm saying.