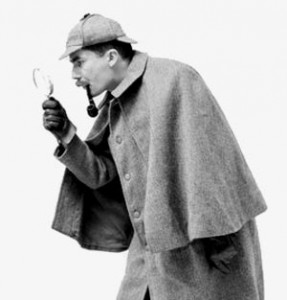 Update: since my post the SAP post has been revised to say "SAP Business ByDesign is the first fully-fledged ERP suite coming from SAP that users access and work with through the Internet."
'Tis the season for debates and fact checking statements by candidates. Not politicians, but technology vendors
Like this one by SAP in a column titled Cloud Strategy that I saw courtesy of Jon Reed:
"With SAP Business ByDesign, SAP was (and still is) the first company to release an ERP suite that users access and work with through the Internet."
I just happened to peruse Tom Foydel's book on NetSuite implementations, and it covers Manufacturing and Distribution functionality such as assembly and kitting. Is that not ERP? Last time I checked NetSuite was also born over a decade ago and has been growing its functionality for years.
Also, when did the "cloud" get narrowly defined as "through the Internet"? Where's multi-tenancy, different business model, other aspects SaaS pioneers have been innovating for a while now as Stan Swete of Workday wrote?
And after overruns in their last ERP implementation (thanks to you know who), many customers are much more inclined to do best of  breed CRM and HRM implementations around Salesforce.com, SuccessFactors (yes, that SAP spent billions acquiring) and others.
Talking of politicians, one of the Enterprise Irregulars commented "It is true.  SAP started working on ByDesign right after Al Gore showed them the internet he invented."