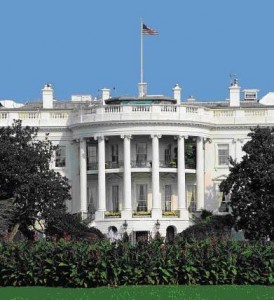 For someone who has been researching and covering supply chain risk for a decade, it's extremely refreshing to see what once were esoteric topics become mainstream, albeit due to avoidable — and unavoidable, in certain cases — tragedies that disrupted global supply chains. But the topic has not just hit center stage from a boardroom perspective. It's now mainstream to the point where President Obama is compelled to take action and develop a National Strategy for Global Supply Chain Security. For those who have not yet read the announcement, it's worth spending more than the minute or two it takes to scan to really reflect on what it represents that the White House is getting involved in the topic. As far as we are aware, it appears to be the first time that a large government has called out supply chain risk and seeks to tackle the challenge head on — given its importance to national and global security.
The White House eloquently frames the supply risk national security challenge by noting that "The United States and other nations worldwide rely upon the efficient and secure movement of goods across and within our borders to provide food, medicine, energy, and an abundance of other products that feed our domestic critical infrastructure sectors, drive our economies, and support our ways of life. We have a shared, mutual interest in working collaboratively to strengthen this vital global asset." The announcement then goes on to introduce supply disruption examples that we've covered at length on Spend Matters for years: "Hurricane Katrina in 2005, the eruption of the Eyjafjallajokull volcano in Iceland in 2010, and the Japan earthquake and tsunami of 2011; failing infrastructures such as the I-35 bridge collapse in 2007; terrorist attacks such as 9/11, and more recent plots involving air cargo shipments filled with explosives shipped via Europe and the Middle East to the United States."
These challenges "remind us that even localized disruptions can escalate rapidly and impact U.S. interests and the broader global community" not to mention the importance to "collectively address the challenges posed by these threats and strengthen our national and international policies accordingly." To address these challenges, the scope of those developing and fleshing out the national strategy will focus on "the worldwide network of transportation, postal, and shipping pathways; assets and infrastructure by which goods are moved from the point of manufacture until they reach an end consumer; and supporting communications infrastructure and systems." The announcement even goes on to call out that one of the "guiding principles" of the move is "to manage supply chain risk" by identifying, assessing and prioritizing "efforts to manage risk by utilizing layered defenses and adapting our security posture according to the changing security and operational environment."
While we rarely quote verbatim announcements and commentary as the core of coverage of the procurement and supply risk market, we nonetheless hope you find this White House announcement as capable of standing on its own as any. It's about time.