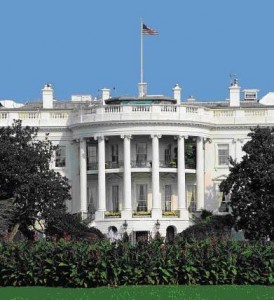 In the first post in this series we covered and quoted many of the announcement factoids and underpinnings of the new National Strategy for Global Supply Chain Security announced by the White House last week. We'll continue to share some of the most important elements in this post, focusing first on some of the motivations behind the development of this strategy, and then how the White House intends to translate policy and supply chain analysis into action after planning is complete. We apologize again for quoting so extensively from the news rather than offering our own reporting and analysis, but we think there's no need to cloud the release with additional commentary.
Two of the overarching goals of the national strategy for supply chain security and risk reduction could be within the operating principles of a 3PL or logistics company — or a large global manufacturer moving product around the world. These are: 1) to promote the efficient and secure movement of goods; and 2) to foster a resilient supply chain. In regards to the first goal, the Whitehouse seeks to implement policy and direct resources to "promote the timely and efficient flow of legitimate commerce while protecting and securing the supply chain from exploitation, and reducing its vulnerability to disruption."
It intends to do this by enhancing "the integrity of goods as they move through the global supply chain" and understanding and resolving "threats early in the process, and strengthen[ing] the security of physical infrastructure, conveyances, and information assets while seeking to maximize trade through modernizing supply chain infrastructure and processes."
The White House distills the second goal in a more compact mission statement with the objective of fostering "a global supply chain system that is prepared for and can withstand evolving threats and hazards and that can recover rapidly from disruptions." Achieving this objective will require "prioritizing efforts to mitigate systemic vulnerabilities and refine plans to reconstitute the flow of commerce after disruptions."
After releasing its Strategy, "the Departments of State and Homeland Security will lead a six month engagement period with the international community and industry stakeholders…to solicit feedback and specific recommendations on how to implement the Strategy in a cost effective and collaborative manner" with an eye to targeting a list of specific priorities, including:
"Refining our understanding of global supply chain threats and risks across air, land, and sea pathways;
Improving threat detection and information analysis as well as sharing capabilities;
Building resilient critical infrastructures and fostering a system that can absorb shocks and maintain continuity in the face of disruptions;
Improving our capacity for commerce by modernizing and expanding our domestic infrastructures, streamlining government processes, and creating innovative solutions to speed the movement of legitimate goods across our borders; and
Embracing and advancing global standards and encouraging collaboration with other stakeholders seeking to contribute to this collective mission."
Here at Spend Matters, we applaud the efforts of the White House to tackle the issue of supply chain risk at the country level. However, companies reading this announcement would be well advised to consider it a wake-up call not to check-in on the federal sector's progress in deploying its own national programs later in 2012, but rather to double down on investing in their own supply risk management programs and vision right now.