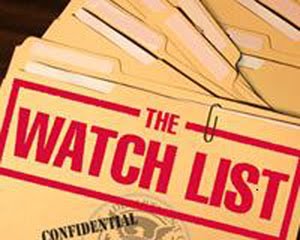 What we have so far:
Social Companies Make Moves
The four social companies this year are powerful companies – companies that make practitioners sit up and take notice, companies that have a great deal of impact in the customer-facing and employee focused technology marketplace. They are foundations for social business or Social CRM for the most part that have been market leaders for more years than this.  Each of the four has independent strengths, though fairly common weaknesses.  The most noticeable one is their influencer/analyst outreach tends to be poor at best, horrible at worst, with the exception of Lithium in this case.  But all of them are still young and relatively small by comparison to the Oracles and SAPs of the world.  Their promise and even their execution indicates not only that social business, or at least some facet of it, has arrived to mainstream discussion, but that these companies are poised to lead and to maybe even to breakout in 2012 – which, of course, is why they won.
AN IMPORTANT NOTE: I know that you might think, because I'm an influencer/analyst/journalist/blogger and consultant, I might give undue amount of attention to the outreach programs of vendors.  Much as I understand that perspective, I don't. The reality is, even if its a sad reality, that at the same time keeps me in business to some extent, vendors have to deal with the people who the customers, prospects, investors, and other stakeholders and potential stakeholders in their company go to when they need to talk about what someone thinks about their companies. Its not the best thing in the world. It would be great if the companies could stand on the strength of their product portfolio and execution alone. But that's not the way it works. So, while the analyst/influencer relations are 1/9 of the criteria I use to score companies (weighted in secret ways), they are one of them and it is an area that a lot of companies are deficient. I don't base my results on their relationship to me. I base it on their program -and because I know a lot of other analysts/influencers/journalists/bloggers – institutional and independent, I get to ask them what they think of these programs – not only going on my own opinion.  Please understand that. I don't have any self-aggrandizing interest in these recommendations. I would hope that you know that about me by now.
Attensity
Attensity is a smart, smart company and one that for me, is always a pleasure to have on the Watchlist. Why? Let me tell you why.
First, they have a clear mission:
"…to enable the world's leading brands to leverage multi-channel customer conversations as a business asset."
Then they have a product line that does exactly that. Let's look at it in terms of their mission:
Attensity Analyze – monitors 75 million sources and does multichannel analysis on the data that the product surfaces including deeper analysis on channels like Facebook.  Though this is dwarfed by Radian6's 200 million source claim, its more than enough for an enterprise to get started in a significant way. Plus their analytics are actually strong, a huge plus for an social media monitoring product.
Attensity Respond – This is the workflow and business rules engine that can take important information – regardless of the channel, social, email, phone or otherwise it was found in, – and route it to the appropriate parties and then allows them to take action on the specific information in the appropriate channel.  This is a contact center focused solution that works both offline and online and handles so-called "big data" scalability.  It has access to the full firehose of Twitter, which is actually something of a big deal.
It integrates with external social networks like Twitter and Facebook, but ties to enterprise survey and insight solutions tools like Allegiance, Vovici, Global Park, Confirmit and classic CRM applications like Oracle/Siebel, SAP, Microsoft, and salesforce.com – all those needed for enterprise level deployments. They also have strong technology partners for the backend too like Cognos and Microstrategy.
What makes their product suite  a big differentiator for them is that i tight tie to their mission – which is very much enterprise focused.  They built their partnerships with consulting giants like Capgemini, Booz Allen Hamilton or systems integrators like EDS and Cognizant and presumably, for the public sector large agency work like DoD, like Northrup Grumman and SAIC – really unusual partnerships if I do say so myself.   Accenture and CSC are noticeably absent from this mix.  But this is easily the smartest and strongest mix of consulting/SI partners and all in the all if you include the technology partners above, they have far and away the best partner ecosystem among the winners here.
But they don't stop with that. They've recently announced their Voice of the Customer (VOC) command center "product." This goes right to their strength – a great text analytics engine. This is a large, dramatic, mission control center for high volume interactions on the social web – and internally too. It both monitors and manages the conversations in real time as a networks operations center. Think a NASA style command center that can dispatch requirements and orders to local command centers on how to deal with "situations" (not the plural version of the Jersey Shore guy).
Again, these folks scale.
But it doesn't stop with the product portfolio.
They have a strong and experienced management team too, led by CEO Ian Bonner and a veteran of the iconic Xerox PARC – or at least a spin-off that.  There are several other Xerox PARC veterans on the team. Good to have for stability and experience.
I noticed them originally because they had one of the best up and coming young influencers blogging for them several years ago – Maria Ogneva (now at Yammer, see below). The knowledge continued due to major league influencer Esteban Kolsky keeping in touch with me as someone who thought a great deal of them and their then CMO and now VP of Corporate DevelopmentMichelle de Haaff being a judge on CRM Idol. They also have had me on their press briefing list (I assume it was that since I get their press releases regularly). I have always been impressed by the improvements they are making in their applications and services and the general good will they engendered with the few people I knew they were in touch with. In fact, the only lack they have is a somewhat limited marquee group of customers listed on their site.  I'm not saying there aren't any significant customers – please don't think that. I'm just saying by comparison, they're not as sexy as their competitors.  Their story lacks a little there.
But that's minor by comparison to the incredibly compact power they do have as a company – with a clearcut mission, a great product set with the best partner ecosystem on the block. They are poised to be breakout champs this year but they have two things they MUST do (and, I say this in no uncertain terms) to maximize their explosive potential impact in the market.
They need a vision. As I said, they have a clear mission and their releases indicate continuously smart incremental improvement in their core applications. But I find no evidence of visionary thinking. Perhaps they think "well, hey, we're social. That's visionary isn't it?" Well, no, not anymore it isn't. It's mainstream and they rightfully have a product line that reflects multi-channel including the most traditional in what they do, putting them uniquely on top. Well, then, they counter, "we were in the Visionaries Quadrant (lower right) in the 2011 Gartner Magic Quadrant for Social CRM".  That's nice but this isn't what I mean by vision.  Gartner puts companies in the visionaries quadrant because their product is more advanced than others of its kind. THAT criterion they meet with some ease.  What I mean is, companies should provide a way of seeing how they view their world-changing future benefit to business. Apple's original vision, even though it never entirely succeeded, was poetically brilliant – "an Apple on every desktop" which of course, not only reflects Apple's attitude of world domination but the school, learning, teacher, education metaphor is great poetry and reflects the other side of Apple's then long term strategy. That's a vision statement. That's something to build from. That's also what Attensity doesn't have. Mission AND vision, not just mission. Vision isn't just the agreement on mission among disparate groups. It's a true framing statement for how you see your company in its world-class future doing something that you will change the world and benefit business doing.
They desperately need to step up their outreach program – meaning public relations/analyst relations/influencer relations. This is a must for them. They are having their lunch eaten here by their competition.  I'll put it this way. With the exception of Esteban Kolsky, easily the smartest and most influential thought leader they are involved with, they are incredibly deficient in their outreach to AR/PR/IR.  I won't mention names, because I am a gentleman, but other than Thinkjar (Esteban) the names that they told me had been involved with them were underwhelming and it was even more noticeable who was missing. This is a company, because they are squarely in one of the most competitive sectors of the industry, must have a superb, not even just a good, PR/AR/IR program and currently, they aren't even close.
Those two issues aside, though, they really are ready to rock. I might not have said this about 2 years ago when they had something but not much more than a little something. But now, even if they don't do what I think they need to, they can have the kind of impact that wins them a CRM Watchlist 2012 award – which means a very serious one.
Jive
What can I say about this one? Jive made the Watchlist largely on the strength of two things – their products and a successful IPO that had an impact beyond the amount of cash they deposited in their account.  That's a lot of powerful stuff and something that they should be proud of. They will have a huge impact in 2012 in their strongest markets – those looking for an internal collaboration platform with industrial strength power – one that's made quite the impression on the marketplace.
Jive has become the technology darling for collaboration communities. I say that with admiration because they've built a strong product that supports multiple markets, but the B2B market especially strongly.  Their core offering, the Jive Engage Platform, provides their key collaboration components and is supplemented by an applications marketplace that provides marquee apps from companies like Accenture, salesforce.com, Bunchball, Spigit, Rypple (salesforce.com acquisition) and Box.net among others.
So, they have products and a platform, an apps ecosystem and an IPO that puts a lot of cash in the bank. What else?
Well, let's see. Unlike many of the companies here, they have a not-too-poetic but well articulated vision built around the concepts that drive their company – social business and community.
They've also done a few other smart things. Recently, they made a very wise management move, elevating Chris Morace, a man highly respected and liked in the industry to Chief Strategy Officer (CSO).  Probably the smartest management move of this young year by any company. Chris has been the one at Jive who has been their evangelist in the best sense of the word, making whatever progress they have made among the industry pundits, thought leaders, analysts, journalists, etc.
On the strength of their product, they've been named in three different leadership positions –Social CRM, Externally Facing Social Software and Social Software in the Workplace by Gartner and Forrester named them a leader in Social Enterprise Platforms – all in 2011.
I know Jive has got to feel good now – after all, a very successful, groundbreaking IPO that netted them $120 million in the bank, and of course winning the Watchlist – okay, a very successful IPO – but that only lasts as long as the shareholders see you doing well in the market. There are two areas in need of significant improvement if they are going reach a new level of the stratosphere.
They must increase the integrations that they currently have. Their Microsoft dependence is not a wise position when the means to and ability to integrate with other than Microsoft Sharepoint, Outlook and Office is now paramount for a company that expects to grow and to be part of different corporate technology ecosystems. What about SAP integration, salesforce.com, Oracle integration? They have what is apparently a tight relationship with SAP – SAP's SDN is a 3.5 million strong network powered by Jive – they are even an SAP Business One customer – but I don't see any integration with obvious choices.
They have had an historically poor outreach program to analysts/influencers, having had a whole series of senior marketing people come and go since the excellent Ben Kiker left to pursue other interests. The irony is that now that they are public they need to do this more than ever.  Let me put it in terms of a story – a true story.  Company A had a great influencer/analyst program. Company B didn't.  Both were public. When things were quiet, you couldn't really distinguish how the analysts and influencers were treating either company. But when they each had a bad quarter, nary a peep about it when Company A had it. But when Company B had it, it was piranhas with blood. Slaughter.  The point being that Jive needs to depend on more than Chris Morace to make sure that they are conversing with and being minimally industry standard with the influencers and analysts – not only the institutional ones – but the independents and boutique firms who are gaining strength daily as far as their level of influence goes with customers, institutional investors and potential and actual shareholders.  Top priority for this company at this point. They need to overcome what seems to be an apparent aloofness or they could become a Company B.  If they do, however, and develop a real outreach program to the analysts, influencers et. al, they will magnify their options and improve a public perception that can only help them in their quest to grow.
These guys did a great job in 2011 and have consistently shown their leadership and impact in the market for several years now and are well deserving of a Watchlist 2012 award. However, in 2012, they are in a whole other ballgame now that the forces of popular scrutiny and financial impact are joined at the hip when it comes to Jive,  the public company.  Do I think they're up to dealing with it?  Hell yeah. Why do you think they won a 2012 Award?
Lithium
Lithium won a CRM Watchlist 2011 award as well as one this year. What's interesting is that with a few changes, the reasons that they won this year were just about the same as last years reasons.  Of course, the biggest difference is that they have a new CEO, Rob Tarkoff, a long time industry veteran, most recently from Adobe, who was one of the very few people at Adobe who had the kind of industry savvy that would be needed to take a company like Lithium to the enterprise sales level.  Thus he jumped. Lithium's gain, Adobe's loss. While its still somewhat early, the results so far for Lithium of having Rob at the helm have been without a doubt, positive.
But that's not all they did.  In early January of this year, on the strength of their current success and probably due to some level of investor trust in their new CEO, Lithium announced a $53.4 million round of funding that was impressive indeed. Led by New Enterprise Associates and the redoubtable, smart, SAP Ventures this gives Lithium some bucks in the bank to make the strategic hires and expand their product to other areas.
But they didn't spend 2011 just adding a CEO and getting together this VC funding.  They also continued to refine their message around a brand nation and build out their thought leadership, and strengthen their analyst/influencer relations.
Interestingly enough, Lithium is a company with a clear underlying message that is also in the forefront of everything they do.
Its "community." Brand Nation, their current messaging, is built around the idea of a customer's community and/or a community of customers. Their product and platform of course is primarily an external B2C community platform. Their thought leadership is around the social customer (product is called a social customer suite) who is participating in a community of one kind or another.  Their messaging is consistent around that theme even though the message itself changes from time to time. They also have the Lithosphere, their own customer community, eating their own dog food (though, honestly, I don't think of that as a requirement for credibility for any company particularly).
They also have successfully been extending their thought leadership efforts through the incredible work of Dr. Michael Wu, Lithium's Principal Scientist, who, in the last two years, has vaulted to a position of major prominence as a significant member of the "Actionable Intelligentsia" (I think I'll trademark this term. LOL) meaning his groundbreaking thinking around topics like influence, gamification, social networks are applicable to real world institutions – including business institutions.  He produces the incredibly cogent work he does without any real corporate agenda. He is also a genuinely a good human being. Take all this, combine it, and you have someone who is among the most respected influencers and research scientists in business – and a great benefit to Lithium.
This is a company that is doing a lot right, but there are things…..
So what is it that they can do better to make 2012 a kick-butt year?
Partner more and better – for Lithium, this remains a vital requirement that might need several different components. They have an improved partner channel with large consultancies like Accenture and Cognizant and a few significant vendors like salesforce.com or Eloqua. They also include up and comers like Baynote who are the stars of adaptive intelligence; European rising star, DRI, who specialize in open (source) strategies and solutions (and built the CRM Idol website brilliantly) and antseyeview a boutique social strategy consultancy, lauded for their quality work. But, honestly, they still fall significantly short in their partnerships. If they are to move to the enterprise, they need companies that qualify them in the enterprise. Perhaps a Capgemini, or a CSC. They need further capabilities to fill out their offering including more integration partners with CRM vendors like Microsoft or Oracle or SAP. Any one of this might have obstacles and might be a difficult road but companies like this are necessary to expand their enterprise footprint and to establish their street cred.
Improve their analytics offering – This is a must. They still significantly lag in their customer analytics, sentiment and text analysis, social analytics, customer intelligence, whatever you want to call it. The best route here (thank you Esteban Kolsky) is to partner with the best analytics companies to make things happen. Either take the Radian6 approach and make their platform extensible so that they can integrate with analytics providers or partner with some of the companies (e.g. SAS or someone similar) to get what they need. This is not a place for them to build their own.
Lithium is a great company, with some awesome people, a strong community platform and a continued upward thrust into the enterprise. They've made an impact in 2011, they are going make it again in 2012 and I don't doubt I'll be looking for something to write in 2013.
Yammer
Funny, Yammer has a big presence in the marketplace and yet, they were a walk on for me. One of the three walk ons that won (in addition to Nexj and CSC). I've been trying to figure out why their victory happened that way and I think I have. I will say, in my own defense, it was a lot harder to win this year than ever before. As much as I'm a softie at heart as those who know me will tell you, not in this award. If you win it, you deserve it. If you win as a walk-on, you really deserve it because you had a doubly difficult road to go on to get there.
Yammer, for those CRM people who don't know them, comes from the collaboration world and have made a huge impact in the enterprise community in particular. They've been focused like a mongoose on a cobra (or vice versa for that matter) on the enterprise community from the inception and made their bones as a company by providing what they called an enterprise social network (ESN) which at first seemed to be primarily an instant messenger like client to the enterprise community – with one distinct difference – a strong, secure administrative backend – exactly what the enterprise needed when they were founded in fall 2008. Their success was fast and their product evolution kept pace with their success.  The result?  They have more than 100,000 companies (80% of the Fortune 500 included) who use them (free and paid services) – about 20% paid. They have a presence in 221 countries and thus have versions in 23 languages – far more than a company as young as theirs normally has. They have 4 million verified corporate users.
In other words a HUGE footprint inside the marketplace.
They retain their mongoose-cobra interlocked eyes focus on their future too. Their vision is one that only a Silicon Valley sibling could love – to be a social operating system (which interestingly, is a claim that Facebook is making too) – well beyond their original notion of an ESN.  Now that is what they claim they are becoming.  For them, that seems to be a system that is a "one-stop-shop for sharing, discovering and collaborating around pertinent business data."  Which, honestly, to me doesn't seem to be much more than an enterprise social network with mobile capabilities.  I suppose its a way of them embedding themselves (from a messaging standpoint) deeper into the DNA of a company but I'm not clear on what the value proposition for a social operating system is relative to an enterprise social network, something they've done well, I must say. But it's a vision, not a mission and an ambitious one.  So it might be something that I'll be happy to say later, "oooh, look. They did it!"
In their minds eye, they are aggregators – aggregating business data and dynamic information. To this end they've built integrations to and are partnering with a wide variety of smart partners for several reasons. For integration with CRM systems of record they are fully integrated with salesforce.com and NetSuite – both smart decisions. Wisely, they're also integrated with enterprise document management giant, Microsoft Sharepoint, which dominates that market.
For their Tickers which, like a stock ticker, report information dynamically across the screen, they are partnered with the likes of Badgeville, to transmit achievements and awards; Spigit for broadcasting new ideas, votes, etc; Tripit for trip notifications (I love this one since I'm a big Tripit fan); and Zendesk for case management.
Another thing they do extremely well is communicate with their customers, especially their advocates. They have a forum presence that encourages their customers to talk to them and provide feedback on a regular and in an organized way. They involve the customers in conversations relating to new products, service issues, best practices and planning strategy.  Their customers – at least their premium customers are partners. You can't do it a whole lot better than they do.
There are two things that I think they need to do a lot better to have an optimal impact in 2012 and beyond.
One thing that they don't have and need desperately if they are to be the enterprise champs of ESN or even more so the social operating system (SOS) is partnerships with big consulting companies and systems integrators. I'm not sure why they don't have them – perhaps their pricing model is too generous – free and pretty cheap – to be of interest to the big consultancies. But I hope that someone will take a flyer and build Yammer into their product portfolio. Minimally they need more than technical integration and affiliate partners. That is just not sufficient for a company that is moving so quickly and growing so aggressively.
Their job on thought leadership and influencer relations is only so-so. Their upside is that they have rising star Maria Ogneva head of Community at Yammer, who is doing a terrific job by publishing related but agnostic commentary on her blog, the cool-named Social Silkand as a participant on Yammer's blog. That's the though leadership part . But they are doing nowhere near the volume of outreach they should which leads to them let's just say, more of an undertone than a normal voice in the conversation, formally or informally, in the enterprise and CRM influencer world.For better or worse, the outreach is a part of what has to be done to get where you want to go when you're at a company as ambitious as Yammer.  Just take a look at my remarks on Jive and you'll get the gist of why this is a problem.
There is no question that it is my bad that they had to be a walk on to get their victory. That said, they were and they did and for that, 2012 is glad. Ask it.
Okay, that's it for Social Companies on the Watchlist 2012 and we move to the "I can't categorize you" threesome:  Nexj, Nimble, and Coveo as we head to the home stretch. Stay tuned.