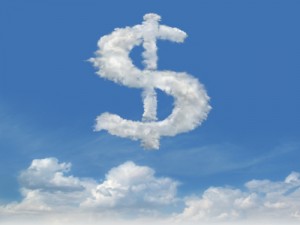 Late last week, Oracle announced its intended acquisition of Taleo . Taleo is a fairly significant player in the talent management and human resource software world. I have attended numerous briefings with Taleo management over the years and have seen them acquire a number of complementary technologies during that timeframe (e.g., Vurv).
This acquisition comes on the heels of SAP's planned acquisition of Success Factors (another cloud HR vendor) and Oracle's acquisition of RightNow (a cloud CRM vendor).
For the record, I'm not a huge fan of some kinds of software acquisitions. I'm very cautious about deals involving large software companies and older software companies. I also get concerned when a progressive, modern vendor is snapped up by slow moving behemoths that excel in running end-of-life product lines. On the other hand, when small, nimble, highly innovative firms are acquired, it can often bring massive new capabilities to the acquirer.
How you feel about a deal depends on whether you are an investor or a customer. Investors are looking for deal synergies, up-sell or cross-sell opportunities, cost reductions/efficiencies, etc. Customers want to know if the product will be around several more years, whether the product will get enhanced over time and what happens to customer support. Generally, I find that these two sets of goals are often incompatible but usually the investor view is the one that gets a lot of press coverage.
I am taking the customer perspective in analyzing these deals. Aspects of these deals (or prior software acquisitions) leave me less than excited for the customers of the acquired companies. Why is this?
1)      Existing customers often get the short end of the stick. Chances are they will be promised new, different, technical architectures that may make some of their prior integration efforts no longer valid. Can you say re-implement?
2)      The acquired product may be eliminated altogether. Taleo, for example, migrated the Vurv customer base to the Taleo product line.
3)      The acquired products may become frozen in time. The acquiring firm may promise all sorts of continued love, affection and tender loving care for the acquired customers. They may fail to deliver much in that regard, though. Seriously, they know you're already committed to the product so why should they expend energy and money on you when they could be focused on all-new customers instead?
4)      Prices may increase. I'm fairly certain that some of the customers of the acquired companies may see requests for higher fees as part of a condition to accept newer releases of the core product or the underlying tools with which it is built upon. Will the customers receive incremental value for this price increase? I have my doubts. Besides, the acquirer NEEDS this extra money to pay for the acquisition anyway….
5)      Vendors will create incredible works of fiction to explain how they will rationalize these products into their product lines. Let's face it, if the software solution your organization is using is acquired by a firm that already has three, four or five different acquired product lines of similar functionality, don't you think it's going to take either the suspension of disbelief or an amazing technical writer to create a story that shows how all of these diverse products from very different creators, across different time lines and technical platforms will somehow come together in some single rational scheme? I think a Pulitzer Prize should go to the author of some of these stories. Personally, I would drop the product as soon as possible and wait for the movie version of these "stories" to come out. My current idea is to get someone in Hollywood to remake "With Eight You Get Eggroll" to be about two software firms with four major, redundant product lines that decide to get married. Hilarity ensues as product line managers all fight for the one developer that could enhance a product. Let's see who we could get to star in it…..
But what troubles me the most about deals  like these is that few people seem to be discussing the real economics of these transactions and why they were driven in the first place.
1)      Major, old-line software vendors have come to the awareness that they really do need a cloud software solution. Maybe their older on premise products, contrary to their protestations against this observation, are quite long in the tooth and can no longer be passed off as modern software solutions. In some cases, vendors may be making deals just to appear credible in the cloud software space. Buying credibility and being credible are two different things though. A lot of credibility may have been apparently purchased with these recent deals.
2)      Software acquisitions usually often fall into two camps: acquisitions to buy the customer installed base and its attendant revenue stream, or, acquisitions of leading-edge technology to propel or leapfrog innovation efforts within the acquirer's firm. The former is a clear market share and money grab while the latter is an innovation acceleration ploy. Given the size of some of these recent deals, it appears that these were done for the installed base and the attendant revenue.
3)      As in the previous point, an acquisition that delivers little, all new innovative technology to either the acquired or acquiring firm's customers delivers 'value' in the financial sense only. Except in the limited view that more customers can create more revenue that may eventually led to the funding of other research and development efforts, these deals will probably not advance the cloud computing chops of the acquiring firms much and less so for the acquired. I'd need a lot of convincing that the latter isn't true.
Let's look at the last bullet point further. Did these recent deals result in the acquisition of powerful platform as a service (PaaS) technology? Did these deals move the acquirers into large, well populated platform ecosystems that have tens of thousands of complementary applications and hundreds of thousands of developers? No. These deals possessed no such platform environment akin to that found in salesforce's Force.com, NetSuite's NS-BOS, Apple's iOS  or Google's Android. No, these look like customer grabs to me.
The real winners in these deals were likely the shareholders of the acquired companies. These transactions created liquidity events for the shareholders and came at an opportune time as these firms would have likely faced significant R&D efforts to introduce new platform and platform extension capabilities to their underlying products.
Taleo, Success Factors and RightNow would likely have continued to have grown their respective markets over time albeit at modest growth rates. Taleo had a good relationship with Workday and was expanding its relationships with other third parties. Success Factors was experiencing good organic and inorganic growth as well. Both Oracle and SAP will likely succeed in cross-selling or up-selling these acquired product lines to their existing and significant customer bases and that should make the deals quickly accretive. But, without a platform on the scale of that which salesforce.com possesses, the value of these deals to the acquired and future customers seems a bit lacking.
Individual deal specifics aside, readers should note that more deals will likely happen in the cloud application software space. Make sure your firm has its plans, strategies, etc. for how it will deal with the market consolidation. If you don't, you may have to settle with the 'strategy' an acquirer has for you.