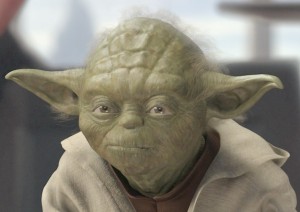 We recently started our review of Zycus' latest Spend Management solution offering. What we're sharing in the coming two weeks regarding Zycus is exciting indeed — the vendor has created one of the most tightly integrated and easy-to-use Spend Management suites we've seen across the sourcing, supplier management, cost modeling, contract management and spend analysis realms. If larger vendors (including the ERPs) were starting from scratch in these areas, I have no doubt they would emulate a number of the strategies Zycus has taken in terms of incorporating a single data model (for users, suppliers, items, attributes, surveys, KPIs, etc.), leveraged across the suite.
Such an approach allows users access to complex information in a simplistic and easy fashion (e.g., dragging and dropping different objects). Zycus has also brought the ability for users deploying only part of the suite initially (or anytime) to turn on new modules instantly (after contracting for them), enabling instant cross-suite workflow and collaboration (not just integration). As a Yoda of procurement technology would say, "A good suite vision and execution this is." Perhaps one would expect this coming from a technology-savvy company with a small development army, a strong background in spend data management and a more recent architecture not hindered by legacy challenges, but regardless, it's a commendable accomplishment.
Still, Zycus is pursuing, without apologies, an integrated single platform strategy with a current-day "vendor island" approach (as are all of their rivals, mind you, albeit with more antiquated stacks and platforms, in most cases). What do I mean by this? I'll explain. When I asked Zycus if they had any plans to open up the platform for others to develop on and offer applications or capabilities on top of, the response was a thoughtful and well-considered "no" with the one caveat that they will consider the integration of third-party content partners in such a model (e.g., basis enrichment data, supplier diversity data, risk data).
This strategy of developing a core suite with an inward (and customer) facing development focus rather than a platform strategy built from the ground up to be externalized where third-parties can easily develop upon and integrate their capabilities, data and workflow into is clearly where most procurement and supply chain companies are today. But outliers like TradeShift are beginning to push the limit and think differently about platform development models where third parties can offer apps, capabilities, embedded expertise (which could be as simple as a detailed cost breakdown template for sale), enrichment data, added "games" to drive usage and compliance, etc. as part of their core solution.
In other words, these platforms serve as the foundation of enabling a broader ecosystem in the manner of Facebook rather than in the constraining nature of a Yahoo or AOL. On Facebook, a huge amount of activity is generated from games, third-party applications and related services and tools, rather than just the tools and capabilities Facebook provides directly. We believe that activity generated from third-party capabilities and insight within suites (e.g., P2P capability like TradeShift) will take a similar role in the future. Moreover, the best of these suites will ultimately offer true interoperability crossing their own capabilities, content and related activity to be consumed by other systems, suites and tools, creating worlds where data integration is replaced by true information coordination and orchestration (think Facebook and Mafia Wars for the C-suite with the ability to develop rather than whack suppliers).
Before dismissing this vision and attempt at humor, consider just a few of the possibilities if a Spend Management suite vendor opened up their platform for others to develop capabilities on (for sale or even viral distribution, in the case of suppliers wanting to get a free app on users' desktops) in the P2P, sourcing, supplier management, spend analysis and cost management areas:
Downloadable RFI templates, cost models, production cost models and cost breakdown worksheets for both common and esoteric categories in an app-store context (e.g., $99.95 per download). Or perhaps knowledge process outsourcing (KPO) providers like Smart Cube might even offer these for free as a means of getting leads for broader category and commodity intelligence services.
Benchmarking apps that integrate on the desktop of a toolset with the click of a button to show general market price trending for specific MRO items based on third-party intelligence as well as systems-generated data and requirements (e.g., VMI/no-VMI, lead-times, payment terms, volume levels). Such a mash-up of solutions such as DSSI's Relativity benchmarking service with Coupa, TradeShift and others could be transformative to driving organizations to purchase MRO and indirect items at a true individually tailored market price based on their own volume, requirements, etc.
A clearinghouse agent service (like AutoSlash for car rentals) for early payment discounting that automatically brokers early payment funding with banks and third-parties based on lending rates in the market using the credit-rating of the buying organization, adjusting rates until the actual transfer of payment and/or settlement. Such an approach could be completely dynamic and transparent and could monitor for rate adjustments in the market and even arbitrage rates (APR and currency exchange) in the case of global payments, creating greater liquidity and better outcome for both buyers and suppliers.
Here at Spend Matters, we believe as a team that the concept of interoperable platforms will bring the power of third-party apps, intelligence and related capabilities onto the desktops of users more quickly than you might think. In these cases, the power of the ecosystem will matter as much or more than the functional capabilities of the applications themselves. Whereas Zycus is competing to build a better, integrated suite mousetrap to take on rivals such as Ariba, Emptoris, BravoSolution, Iasta and others, perhaps there will be a vendor around the bend (like a TradeShift) that completely disrupts this market taking a platform-driven approach of the type I've described. In fact, I'd bank on it.