Please click here for the first post in this series.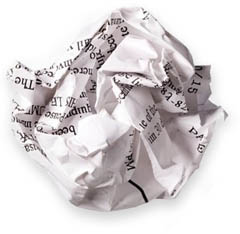 From the viewpoint of procurement and A/P, the primary value proposition for CloudScan is that it can drive supplier enablement and the use of e-invoicing much quicker than traditional on-boarding approaches. Yet because of the supplier-centric validation and enrichment components, it provides value far beyond just a basic OCR service. For suppliers, one of the key benefits we haven't touched on in our analysis is that the CloudScan service does away with the AP black box — or black hole, suppliers often feel — and latency of traditional invoice submission and OCR approaches for invoicing. By keeping suppliers in the loop and providing transparency through both the validation components and portal (once information is complete), suppliers gain the benefit of knowing precisely where they stand in the AR process, as they would in the case of portal and more advanced e-invoicing integration approaches.
The system is also built for interaction. During the invoice validation process, suppliers can create unstructured notes and questions for their customers. For example, they can append specific statements or requests to the invoice and save notes for future invoices as well. Files can also be attached. But perhaps the largest "carrot" to get suppliers to go through the validation process is the ability to select payment details (i.e., how they want to get paid). Here at Spend Matters, we can say that as a small business, the ability to specify payment method as part of a quick on-boarding process is quite enticing, as the submission of this information makes us feel (at least potentially) like we might be paid more quickly. With the standard TradeShift portal configuration, users can select from ACH/transfers, card payments, etc. based on what options the buying organization would like to offer (e.g., bank name, routing numbers, account numbers).
When suppliers complete their registration details including payment preferences and details, they are then officially added into the TradeShift network. At this point, they are taken to a Facebook-like update screen with a welcome note showing that their customer was added to their network (and that they joined TradeShift as well). The system then invites them to start using the TradeShift platform for their own invoicing and data capture requirements as well.
With CloudScan, TradeShift expects significant adoption amongst its current buying organizations. Without question, CloudScan is not a replacement for the "full XML integration" that's possible through TradeShift, as the vendor itself suggests. Nor is it a replacement for the internally facing heavy lifting provided by workflow automation tools that larger AP organizations have leveraged as part of broader invoice automation deployments. But it's extremely clever nonetheless, and Spend Matters expects that this technology, built using off-the-shelf OCR components, will greatly accelerate the adoption of TradeShift's broader platform.
Christian Lanng, TradeShift's CEO, shared that "we don't have a single buyer who does not want to do this." Specifically, all TradeShift customers "want to run [e-invoicing] projects with [the maximum number of] roll-outs." Christian noted that for initial e-invoicing deployments, as much as 80% of invoicing volume is likely to come from the CloudScan service, although this is likely to drop over time as suppliers become accustomed to submitting invoices through alternative means that do not require as much validation input on their side.
TradeShift also shared that all of their enterprise customers will have the opportunity to leverage CloudScan as part of their standard deployments. In addition, users that walk up and use TradeShift via their standard web-driven e-invoicing services will also gain access. Looking at GA timing, CloudScan will be available "for enterprise customers in April and generally available for everyone later in the spring of 2012."
Spend Matters expects CloudScan to materially increase the volume of both numbers of suppliers on-boarded in the TradeShift network and transactions going through the TradeShift system on a continuous basis. The latest numbers at the time of the CloudScan announcement suggest that while it's still smaller than more traditional rivals such as Ariba, OB10, and Basware, it's growing at a faster clip than all competitors and substitutes.
As of March 1st, TradeShift had "more than 100,00 active suppliers in their network" and they are inviting "more than 500,000 suppliers to the network in 2012" for its enterprise customers. Prior to CloudScan, TradeShift had successful conversion rates "above 70%" for supplier on-boarding and it is Spend Matters' expectation that this number will approach 100% with CloudScan, especially if TradeShift enterprise customers begin to institute "no e-invoice/no scanned invoice, no pay" models.
Exciting and potentially P2P game changing stuff. And proof that the subtle evolution of existing ways of managing buyer and supplier interactions and information exchange through established means — OCR in this case — can have a far greater impact than radical new tools or commerce mechanisms.