A personal note.
I've accepted the role at SAP for Global Vice President, Enterprise Collaboration and Social Software Solutions.
In the fall of 2011 I began to chart the next chapter of my career. I've had an amazing run over the last 10 years. Since 2002, well before the dawn of social networking, I've had the chance to lead teams that managed large scale transformation initiatives for some of the most well known organizations to blend process, intelligence and collaborative approaches and technology, to accelerate performance. As we saw the entry of new social and collaborative technologies in 2006 and the advent of the social customer, an opportunity arose to help articulate why connected enterprises matter, why it's finally within reach and how to get the Business part right in Social Business. Along with my colleague, the super smart Oliver Marks, I got to help organizations execute on their business objectives under the Sovos brand.
Now it's time for me to get in front of what I think the next incarnation of people-centric customer, partner and employee experiences will entail.
Many of you are familiar with my strand of social in the enterprise, as seen on this blog, client work and on stage at industry events. As I wrote last week, the first innings of social in the enterprise is over. Those organizations that are pre-disposed to experimentation have done so. And a good many have seen the light through the work of some amazing practitioners and leaders who have given social and collaborative constructs a shot. Yet at a majority of organizations, executives who generally invest in concepts and technology only when they easily see direct and obvious impact on performance objectives haven't yet had their "aha" moment. And if they were tempted by the promise around social business, many are still looking for that bridge that practically takes them from a world designed around structured process to one that gets them to blend collaboration at every step of business tasks and processes and in a way that drives revenue and margin, lowers cost and mitigates risk.
Why SAP
My assessment of what it would take to execute this – specifically, aligning core business activity, data, process and exceptions with the right people and insights at the right places, quickly winnowed down the list of organizations that could most logically make this transition a reality for customers. With a pedigree in core business process, business intelligence and industry solutions, and a decisive go forward strategy that now includes real time processing, cloud and mobility, SAP's product and solution portfolio is one of the few that affords the needed canvas to improve how we engage with customers and partners and how work really gets done internally. The right design will come from the proper infusion of collaborative constructs right where business context emerges for individual users at every customer – a) not just inside or along side but across applications that power complete each business activity, b) when and where real time business intelligence emerges, and finally, 3) at the right (device agnostic) points of consumption. Each of these contextual elements are core to SAP's portfolio of offerings today – both directly and via its partners.
My work in this market over the years has given me a clear sense of what a product portfolio needs to offer to deliver what I describe above. And as important, the kind of program design follow-through to make sure customers can truly change how they connect employees with each other and to customers and partners. I've got a superb team that I've already started to get to know over the last few days. I'll say more about our plans over the weeks and months to come.
Thank You
Over the last 6 months, I've made some big bets personally on what I think the future of social in the enterprise will really entail and I discussed this with a range of folks. Some helped validate my thinking on the overall software market at the early stages and others when it came time to pull to trigger. You know who you are. I can't thank them enough for taking the time. I will post separately on this in the next few days.
Finally, I want to thank John Schweitzer, SVP, SAP, Sanjay Poonen, President, SAP and Chakib Boudhary, SAP's Chief Strategy Officer. Each created a very open environment that allowed for both radical and practical thinking with respect to what can be, as we talked about my potential role and SAPs ambitions.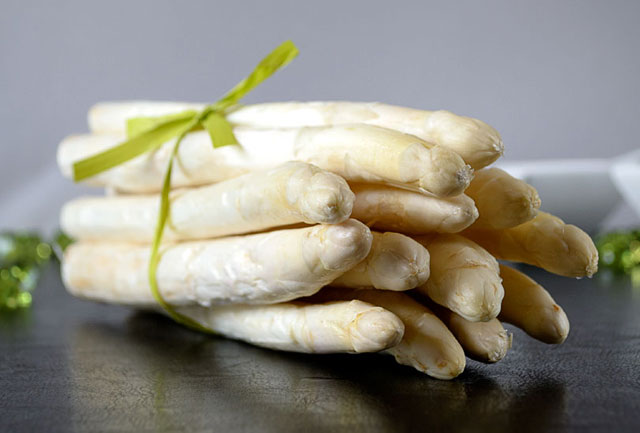 The enterprise software business is witnessing formulaic changes that will play out over the next decade and beyond. Today's hot topics may well be SaaS, (big) data, social, mobile and whatever's next. But fundamentally, it boils down to this: Employees, Partners and end Customers of software buyers are looking for a more meaningful, networked experience that positively impacts their 9-5 work day. Traditional measures of per seat and per user subscription will remain but what's really underway in both the consumer and enterprise world is a race to power every hour of the end participant in a way that resembles how they want to work or play, yet ensuring meaningful outcomes. Looked at this way, you can easily see how traditional enterprise software caters to a fraction of the end users interaction needs between 9-5. The rest of that 9-5 time often involves substandard and fragmented engagement to meet stated goals. All of this means that the total addressable market for software is far larger that previously imagined and more importantly, those of us focused on purpose-driven systems of engagement will end up powering the majority of our customers, employees and partners time online.  It's this coming change that really excites me to get to work.
The formal announcement from SAP is here.
News articles by Dennis Howlett, Paul Greenberg, Vijay Vijayasankar and Alan Lepofsky on the announcement.
On to the next chapter. I'm so, so stoked.
————————————————————————
P.S Going forward, the content here won't change all that much. I actually plan to write even less about technology and more about what made this blog popular in the first place – how social and collaborative concepts can accelerate operational and financial performance.
P.P.S I'm a cook and white asparagus is a Walldorf specialty. -)