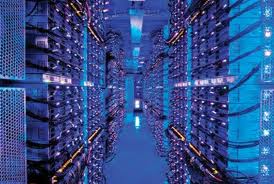 In his annual letter to shareholders in 2009, GE CEO Jeff Immelt wrote: " I believe that a popular, thirty – year notion that the U.S. can evolve from being a technology and manufacturing leader to a service leader is just wrong. " GE is investing heavily in manufacturing next-gen locomotives, aircraft engines, wind turbines, medical devices and other "hardware".
I believe in tech world, we have had a similar notion over the last decade that we need to de-emphasize hardware and infrastructure and move to software and services. Exhibit A for that point of view – look how well IBM has done getting out of printers and PCs.
Let me propose a contrarian Exhibit A. Apple has a supply chain genius in Tim Cook, an industrial design master in Jonathan Ive, and a software ecosystem jedi in Scott Forstall. It seeks to excel in multiple dimensions -and we know how much hardware it has sold in the last decade and how profitably. And it is no slouch in software as we are seeing with iCloud and Siri.
It's also true in Enterprise World. Zach Nelson, CEO of NetSuite told me a decade ago "my experience with McAfee.com and MyCIO.com taught me customers preferred software from vendors who not only wrote the code but also managed it". That's even more true today – so vertical integration is increasingly important.
So I am pleased to see Microsoft move Dynamics to the Azure cloud. I am surprised it has taken so long.  I was impressed when I interviewed Mike Manos, the architect of the Azure data centers almost 4 years ago for The New Polymath. Microsoft has made massive capital investments displeasing Wall Street and is poised to deliver similar magic to the enterprise that led Bono to call Steve Jobs "the hardware software Elvis.".
Same thing with Oracle. While Wall Street mumbles about lower Sun margins, the company now with a dyed in the hardware wool executive like Mark Hurd and is positioned to do some really interesting things in cloud computing.
Frankly, I worry about vendors like SAP being so one dimensional and focused only on software. Exhibit A: How it has struggled to scale its home grown SaaS offerings. Exhibit B: how one-dimensional Leo Apotheker looked at HP which has X times the product portfolio SAP does.
Like GE, the successful technology vendors of the future will blend a variety of hardware, network, software and services competencies. Don't take my word for it – ask Parker Harris at salesforce.com or Evan Goldberg at NetSuite os Stan Swete at Workday. These are CTOs who have been doing it for a while.