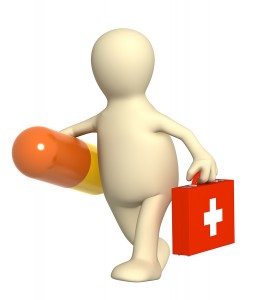 I spoke at an event last week and got a question from an audience member that I thought was quite fascinating. For the practitioner and consulting audience in attendance, the topics of discussion in the question and answer period after my 90 minute presentation — phew! — shifted from the future of procurement to specific technology selection in the P2P area including how folks like Coupa, Ariba and SAP stack up today. One question in particular really made me think. It came from someone who had been pitched by one provider that positioned supplier networks as potentially doing away with the need to put in place good contracts and proactively manage spend from a category perspective. This person suggested that the vendor hinted that the dynamics of a network tied to P2P — 3-way matching, competitive supplier search/bidding/resposne, etc. — would alleviate the need for the basics.
I immediately caught myself wanting to support the contrarian view of the vendor in question. I like original thinking. And creativity has its place — especially when there are network effects from mechanisms that crate efficiencies for buyers and suppliers that go potentially orders of magnitude beyond business practices of the past. But the more I reflected on this world view that networks would somehow do away with the need for procurement basics such as good contract management processes, strategic sourcing, and the like, the more I realized this was a case of a network vision gone astray, one that could potentially lead companies that were drawn in by the thinking down a dangerous spend path.
Without question, networks can help facilitate standards for buyer/supplier document exchange. And they can also, in theory, create standards, self-policing mechanisms and significant economies of scale for both initial supplier on-boarding and the ongoing process of keeping vendor information and credentials up-to-date (e.g., contact information, banking details, insurance certifications, quality certifications). But they're certainly not a replacement for the basics of good procurement and contracting. Tell me if I'm off base here, but I see no way in the future that networks will:
Somehow replace the need to create and manage contracts, clauses, amendments and agreements between buying organizations, suppliers and intermediaries (distributors, consortia, GPOs, etc.)
Get rid of the benefits of direct price discovery and price negotiation with suppliers — through an RFI/RFP, multi-round sealed bidding, reverse auctions, advanced sourcing/sourcing optimization, etc.
Somehow make up for the advantages that come from getting to know and develop strategic suppliers directly — in-person, on the shop floor, etc.
Solve the compliance and paper challenge for all types of spend — non-PO, contingent labor, project-based services, etc.
Eliminate the need for internal buying and payment processes, controls and approvals
Networks are powerful stuff. And combined with true cloud offerings that support the virtualization and provisioning of different services (e.g., different UIs, third-party applications, network-to-network connectivity), I'm a huge believer that supplier networks will create efficiencies and benefits that we've only begun to imagine. But if a P2P vendor — or anyone else for that matter — pitches you that somehow supplier networks can replace the need for core tools and processes that span the source-to-contract-to-pay lifecycle, we'd argue that it's clear they've inhaled some vapors that are worth staying away from.
Image credit: BigStock