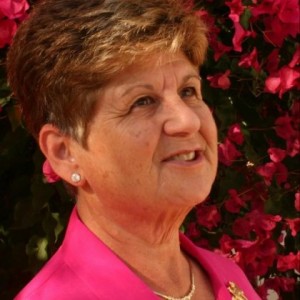 Congratulations to our very own Naomi Bloom for being named by Human Resources Executive as one of the Top 10  Most Powerful HR Technology Experts in the world.
In writing their profiles, HR Executive asked the Top 10 to answer the same questions.  Here's how Naomi responded:
What should HR leaders be thinking about?
When and how and how fast can they get their core HR systems to true Software-as-a-Service? They should not be investing one new dime into on-premise software. And by SaaS, I mean true SaaS, not fake SaaS. True Saas is a multi-tenant architecture, with all of them on the same release.
All customers should be getting new functionality several times a year pushed out to them. True SaaS is subscription-based, with the vendor taking responsibility for upgrades and infrastructure, and the customer deciding when to turn on new, opt-in functionality.
What are the biggest mistakes you've seen in HR technology implementations?
Reincarnation and cloning. In cloning, I want a complete replication of what I currently have, even if it doesn't make sense, it's outdated or it's archaic. I want the new thing to look like my old thing. That is truly stupid.
Even more stupid, albeit subtle, is reincarnation: Customers come up with this wish list that is incremental. They want an incremental set of improvements, lots of "Fix things I don't like today."
This is not the right way to look at technology; the right way is to look at the business outcomes you want to achieve and to think about how we can redesign our work today, given the tools that are now available, to achieve those outcomes.
Most overhyped trends?
I strongly believe in social for collaboration. That's very different from sharing with everyone that your cat is sick. The hype is less about the technology and more about whether the use of it is purposeful or just "let's play." I feel the same way about gamification.
Gamification has great potential in learning, in project planning, in a whole range of areas around performance management, recruitment, onboarding and wellness.
Or it can be a toy that's distracting, annoying and stupid. Hyping the tech without the attachment of purposeful intent is what annoys me to death.
What sorts of developments would you most like to see occur in the space?
I would welcome the next generation of HRT thought leaders. A large group of people who are deeply knowledgeable and who are fearless advocates for what's important to, and needed by, customers.
I do see this generation emerging, with folks like Jarret Pazahanick, who goes by SAP Jarret, and Thomas Otter, who have a deep knowledge and understanding of HR software and the function itself. Finally, people like Dave Ulrich have written that one of the new required competencies for HR leaders is to be tech-savvy.
Yet I still encounter human resource people who don't know what I'm talking about when I use terms like "SaaS" — we just can't afford [such people] anymore.