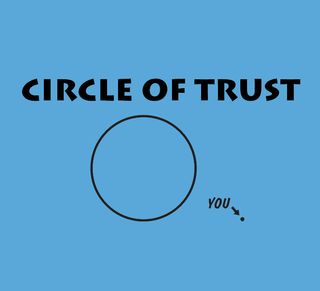 A colleague told me about an outsourcing firm which refuses to adopt SaaS for internal operations because they do not external eyes having access to their data. The irony is seemingly lost on them that their own staff can eye data of hundreds of their customers!
And not sure they realize a trend I saw in my book research. I asked several companies working on smart products for their industries if they would consider outsourcing some of the development. The answers were fascinating. Several said some variations of "who knows our industry, our customers and our products better than us?" Others said "If we bring in an outsourcer, it is almost guaranteed our competition will have our IP in two years"
Thousands of thick contracts later, this is a bad omen for the outsourcing industry. Getting back into De Niro's Circle of Trust – Regaining trust of the industry's customers, and as importantly in its suppliers, needs to be a major objective.