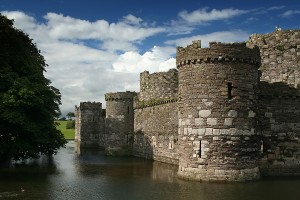 One of the many interesting milestones that came out of Microsoft's recent Convergence conference was the "announcement" that Microsoft has successfully weaned itself from its massive Siebel CRM deployment, in favor of the home team, Dynamics CRM.  It was an interesting comment on the viability and scalability of Dynamics CRM that is worth exploring, particularly in light of the some of the post-hoc analysis on the back story behind the decommissioning of Siebel and the ascendency of Dynamics CRM.
Perhaps the most interesting comment comes from blogger Dana Blankenhorn, who opines that, rather than a negative for Oracle, the five years it took for Microsoft to make the shift away from eating imported dog food showed how strong the "moat" surrounding products like Siebel are. Prospective Dynamics CRM customers, Dana suggests, should ask  "…if it takes Microsoft five years to switch CRMs (sic) how long will it take them?"
It's a good question, but the answer is not the same five years that Microsoft spent moving off Siebel. Not by a long shot. And rather than being at all positive for Oracle, the Microsoft replacement indicates just how vulnerable Oracle is becoming as its core legacy products age and its new Fusion products fail to light a fire under its customers.
Indeed, the question of how long it takes to move from Siebel to Dynamics CRM really begs a couple of important issues. The first is the implication that the same migration that took five years, starting in 2007, would take five years if it were started in 2012. The current version of Dynamics CRM is a very different product than what Microsoft had available in 2007, in terms of scalability, deployment options (the on-demand version wasn't  available in 2007) and overall functionality. My sources at Microsoft tell me that a massive migration of tens of thousands of Siebel users today would take significantly less time – more like half that number, according to one exec – and possibly less depending on how much back office integration and customization was needed. And even more time can be taken off if the deployment is all done on Azure.
Perhaps more important about the five year time frame is that Microsoft didn't set out to do a Siebel replacement in 2007, the replacement project didn't start in earnest until several years later. The original impetus to use Dynamics CRM in-house came from different groups of internal users who felt that it was better to leave Siebel on the shelf than try to work around its limitations. Dynamics CRM was brought in to keep them from devolving back to Excel. As the number of internal users and the robustness of Dynamics CRM grew, it became clear that it was cost-effective and a good overall business decision to go whole hog with Dynamics CRM.
While it's probably true that Microsoft would hardly have taken a first look at replacing Siebel with another Oracle product, the fact that Siebel customers now have many viable alternatives makes Dana's concept of an Oracle moat look a little shallow. And the fact that Fusion CRM doesn't have anywhere near the vertical industry coverage that Siebel had makes it much easier for Siebel customers to look outside the red box for their next generation CRM product. This is not unlike the dilemma facing Oracle's PeopleSoft customers – as Oracle lowers the support window for older PeopleSoft versions, the inability of Fusion HR to cover a similar functional territory as PeopleSoft HR makes it relatively easy for these customers to look at a competitor like Workday or SuccessFactors.
And the fact that Microsoft's migration to Dynamics CRM has saved the company a reported $10 million per year also speaks to what's left of the "moat" once a migration is over. Even if Oracle could retain a customer the size of Microsoft by running its Fusion CRM product, it would have to expect that both license and therefore maintenance revenues would be significantly lower than the original Siebel implementation would have cost.
As Dana is writing for a financial blog, I'll close with a little red meat for investors. The moat that is represented by Oracle's maintenance revenue stream is going to dry up for a host of reasons, and the relative feature/functionality and price of its products is an important one. The forcing factors of de-support for key products and increasing competitive choice for its core products is another issue. And the over-emphasis on hardware to the detriment of applications software is the final point: Oracle made a choice last fall to make OpenWorld predominantly a hardware show, and its applications customers have been voting against this ever since.
If Oracle would take some of that aggressive market energy and pour it into focusing on making things right for its applications customers, I think the market would respond positively. There are still great products, great people, and happy customers. But for now, the moat that Dana refers to is more like a swamp, and Oracle seems to sinking further and further into its mire.
Image credit: BigStock.