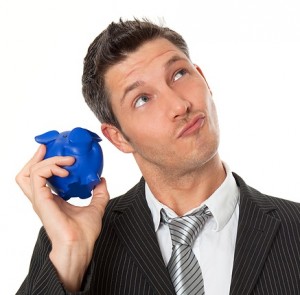 Over on our sister site Healthcare Matters, my partner in crime Tom Finn recently published a post titled: How Much Does Your Doctor Make?. Tom begins by quoting "an old joke about a housewife who complains about the $175 she just paid her plumber. Briefly, when she sees her plumber's bill for fixing a leaky faucet, she grumbles and says: 'I paid less than half of this the last time I visited my doctor.' The plumber responds, saying: 'I know, I used to be a doctor.'" The rest of his post is a great dissection of how much doctors make in different markets and in different specialties. While he does not get into the fact that US doctors make more than counterparts overseas in many specialties, the numbers themselves are eye opening.
More important, the post got me thinking about another topic: how much sourcing and supply chain consultants make and why this matters in working with different types of potential partners, and under what circumstances. It's a well-known fact that traditional consultancies deploy a pyramid model, even within operations and supply chain practices. Under this approach, overworked analysts, consultants/associates, managers and senior managers toil countless hours flying hundreds of thousand miles per year (if they're more senior) to bring home the proverbial partner distribution bacon for their bosses, with the partnership carrot dangling in front of them as they get further up the rung to keep them from pursuing a more normal life.
These models have formed the basis of how firms like AT Kearney (but not AT Kearney Procurement Solutions, which is different), Andersen/Accenture, PWC, Deloitte, Bain, BCG, and many, many other firms have operated for decades. But I personally don't believe that this model necessarily aligns incentives between those tasked with actual service delivery and the client themselves. There's a huge disconnect, typically, between those sweating the details of the project and those who reap the primary compensation for it. Moreover, the more junior a resource, the more likely that individual is to cycle through projects and clients without gaining enough industry and category experience to make a longer-term difference in the business.
Let's say for the sake of argument a partner makes $500K per year in traditional partnerships. This is a very, very rough estimate. Based on units (a frequent measure of seniority and pay, at least in the Big 5), partners in the sourcing and operations world can make anywhere from $250K to in excess of $1MM at a typical firm. The older and more senior (not necessarily the more expert or better, mind you) the more money folks typically make. It's an industry where seniority and compensation often go hand-in-hand at larger firms provided an individual never truly falls off the revenue-generating bandwagon.
However, under traditional models, it's the analysts ($50-80K typical year ranges), associates/consultants ($75-140K), managers ($100-200K) and senior managers ($125-300K) who typically do almost all the work. Note: at some firms, these numbers can be higher (e.g., at McKinsey, as consultants rise through the ranks, the pay scales tend to deviate materially from Bain, Monitor, BCG, etc. — at least they used to back when I was a strategy consultant). Now, the service delivery and compensation model is different at larger firms that have moved to more of a shared services (and often expert) type of delivery model like Accenture (through its FreeMarkets/Ariba acquisition) and AT Kearney Procurement solutions. And it's also different at firms with less of a pyramid structure.
But getting back to the normal compensation and services delivery model, I believe there's a disconnect of sorts between client, consultant and firm/partnership. At the end of the day, I'd rather have the primary advisor who is doing the bulk of the work on my behalf reap greater rewards for their contribution than a senior partner of a firm with little stake in the business outcomes that I want to achieve. For this reason, perhaps the models of turnaround firms such as Alvarez & Marsal and Alix Partners, which do not follow a pyramid structure quite to the same level but have more senior (and often more expensive) consultants on an individual day-rate basis, will make more sense in the future for companies wanting to get more from the actual resources they invite in to not only identify results, but implement them as well. In other cases, firms that sometimes make material use of expert contractors on a virtual basis (e.g., Denali, Tenzing) might also provide closer alignment of consultant benefits and client outcomes.
It's my view that you should know how much your sourcing and operations consultants make (not just what they cost). Like doctors, there are often good reasons the highly paid ones are worth it — at all levels. But ultimately, if you're getting a surgery, you want the specialist to reap the reward for a positive patient outcome rather than some senior hospital administrator. Shouldn't the same be true of sourcing and operations consultants making a difference in your business — and your bottom line?
So next time you have a chance to socialize with your team of consultants during or after a project, take 'em out for a drink. And find out the real skinny on what they make, potentially under the guise of hiring them out of the crazy consulting lifestyle. Who knows, you might catch them right when they're ready to settle down.
Image credit: BigStock.