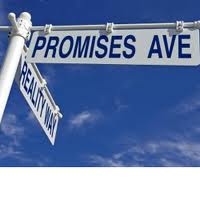 When we talk about the impact of the social web, social business, social CRM, consumerization of IT…almost anything that has to do with the changing business environment, the topic that universally comes up is the change in people's expectations. This applies to employees, who want a user experience for the enterprise that is as "good" as their personal web experience and who want devices that provide the best and most modern functionality. For collaboration they are either provided modern people-centric tools by their company or they work around IT and use consumer tools that more completely meet their needs (although arguably not always the needs of the company when it comes to security and IP protection). The list goes on, and on and is both a great opportunity for business and a challenge for IT and older paradigms of "control".
As far as customers are concerned the reality of changing expectations is having a big impact on companies and on the way they interact and deal with customer needs. When the web saw its first wave of growth (you know, way back in the 1990's), companies treated the web like electronic billboards and brochures. Soon though, companies learned to use the web as a transaction conduit, a new distribution channel that is global and always on. It created distribution potential of tremendous value, just look at Amazon or Ebay. Today no merchant of any size would consider not using this great distribution network, which gives small, local businesses global reach. After the transaction web though, the web evolved more and we are now in the "social web" phase, where people learned that the Internet could provide a media platform and a way to interact and build global networks of individuals. It's really about channels again, new media channels and new relationship or interaction channels. I talk a lot about the three "C's" of social business, content, collaboration and community; these three C's all come from the new channels opened up by the social web.
Traditional consumer behavior is changing because of the web. Individuals are using new ways of finding brands and making buying decisions; moving away from traditional advertising and from using company sponsored information to relying on new media and trusted networks. Companies that are used to "controlling" their message by controlling the channels through which is flows and the content are learning that in this environment that is much more difficult if not impossible. These new channels provide content that is outside of the companies control / influence and open up communication channels that are not only outside of the companies control but in many cases unreachable by the company with out a significant change in the way things have "always been done".
The social web has some key characteristics that are impacting expectations, for example it's real time, open , interactive, has global reach, empowers the individual and is controlled from the end points, the individual. This creates some challenges for businesses and some opportunities. I read this article recently from CNN on a study of which companies respond fastest on Facebook (or not at all). Now most major brands (and a lot of minor ones too) have given in to the idea that they need a presence on important social networks like Facebook. Often they have built this presence with a lack of understanding of the expectations of their customers. Now don't get me wrong, I agree that you need to be on Facebook, but there are some very important things to understand about what that means. The study referenced by CNN, from STELLAservice.com, a company that rates customer service of online businesses, showed that one out of four companies failed to respond to customer service inquiries on their Facebook pages and that even less responded to comments posted there. As an example of best practices B&H Photo responds to wall posts in about 2 minutes. Footlocker, Williams Sonoma, Sur La Table and Bed, Bath and Beyond all respond in under 30 minutes, and the overall average of companies that do respond is under an hour. On the opposite end of the "best practice", brands like Victoria's Secret, Radio Shack, J Crew, and One Kings Lane didn't respond in two days.
Changing expectations mean that businesses have to learn new ways of interact with customers, new channels and new paradigms. There are 2 key areas for businesses I think, up front and down stream or before / during the sale process and after the sale support.  Companies need to move beyond the marketing message, which is not what these new channels are fundamentally about. Not that there aren't some great marketing opportunities but often in this new world customer service is the new marketing. Meeting customers when, where and how they choose and in the time frame that maps to the social web environment is critical. An hour or two is a long time in a real time culture, two days, that's ages. Remember, it's a community not another broadcast channel, so be a contributing member of that community, add value and engage in a conversation…and in "social web" time.