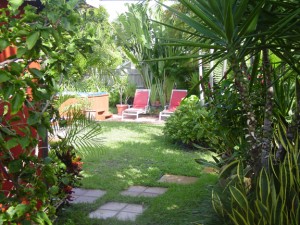 We're excited to announce the publication of our latest Compass research report: In Your Back Yard (and Mine): The Global Labor Challenge. Much of the practitioner focus of services procurement in recent years has been on rolling out fairly standardized VMS implementations and the early tackling of more complex categories that require SOW and/or project-based components (rather than basic contingent workforce automation). Yet the global challenge of services procurement is perhaps an even more compelling area to prioritize. And given the nature of global labor and the continued rising tide of working with third parties — versus internal resources — to produce and deliver physical and virtual goods, it's up to procurement to take a leading role in stewarding all of the business, political and PR challenges of managing service contractors and vendors around the world.
The market to address vendor and contingent worker issues is clearly booming. Worldwide, Staffing Industry Analysts suggest that growth in temporary staffing spend through VMS solutions is increasing at 28% while MSP adoption is increasing 23% globally, compared with a 9% growth in the overall global temporary staffing market (source: SIA, 2009-2010 figures). Yet success in this environment is not just a question of sourcing and effectively managing preferred staffing firms or managed services providers (MSPs) — or even deploying the best vendor management system (VMS) to automate managing the lifecycle of contingent workforce management and increasingly, statement of work (SOW) and project-based engagements. Nor will supplier information management (SIM) applications or managed services ensure that suppliers will adhere to specific corporate social responsibility (CSR) standards including labor, health, and safety standards. Granted, the right set of technologies and enabling services will not only help save direct and administrative costs, but also significantly reduce overall business risk on a global scale.
Alas, the problem is so much greater than just preferred technology and services partners. Companies that manage global labor practices — whether their own, or multiple tiers down in the supply chain — must embrace a new philosophy that not only defines expectations and standards, but puts rigorous enforcement mechanisms in place. Moreover, organizations must lead by example not just with sticks, but with carrots, teaching their suppliers (and host countries) what is acceptable and what is not. In this analysis, we further explore the new era of global sourcing – of talent, specific deliverables, and even business outcomes – and many of the challenges and responsibilities that come along with it. We also look the importance of considering cultural norms and localized standards for buying professional services and labor, be they in Europe or Asia, as well as the worldwide consequences when regional behaviors do not align with global standards and expectations.
No doubt, perhaps the most important challenges is that effective oversight of a global contingent and supplier workforce requires properly managing a constantly shifting set of targets as regulations change, customer expectations evolve and the invisible hand impacts wages, inflation and overall region growth. Yet organizations can prepare themselves to take action effectively by implementing a number of underlying investments and strategies that we include in the analysis. A sampling of these recommendations include:
Understanding overall macroeconomic, labor trends and wage rages in global labor supply markets
Developing a perspective on both the upside (arbitrage) and risk (inflation, fill rate, time to fill, etc.) of rapidly changing rates and labor availability in key regions with significant competition for resources
Investing in a vendor management system (VMS) application that can be leveraged globally and is regionally compliant for both contingent and statement of work (SOW) based contracting approaches
Working with specialized managed services providers (MSPs) with strength and expertise in regional markets
If you're curious to learn more, we recommend downloading our latest Compass research report: In Your Back Yard (and Mine): The Global Labor Challenge