I'm privileged to be doing a keynote discussion with ZDNet columnist and Asuret CEO Michael Krigsman at a pre-conference event at ASUG / SAP SAPPHIRE event tomorrow (Sunday).  The larger topic is consumerization of IT and the move to the Cloud, but in many ways, the idea is to talk about the reset of the relationship between IT and the LoB as purchase patterns move towards the latter.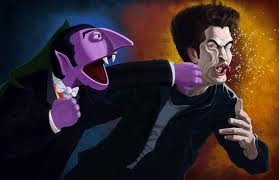 It's a natural tendency for this to often be an antagonistic relationship But where this gets productive is when IT starts to understand the larger trends in changing expectations of prospects and customers and the LoB is often dealing with especially with the advent of the public social web. As you start to peel those layers away, one by one, you start to see how IT can not only support but lead on the task of supporting and serving today's increasingly social, sometimes vocal but definitely informed prospect and customer.
We will probably ruffle some feathers but I think we'll leave attendees with a few new ideas about how to play this out. I'll update this post with details of the push back I receive and what the audience teaches me.
Oh, off topic but if you're attending SAPPHIRE, come ask me about "Project Robus".