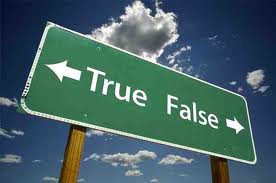 I spent the past week in San Francisco attending Netsuite's annual user conference, SuiteWorld. As with most software conferences there was the usual barrage of announcements including new features, new partners and refined strategies. Of course SAP also held its Sapphire conference at the same time, so you may have had a hard time making it through all the announcement noise to see what was important from Netsuite (I'll leave the SAP Sapphire commentary at this point to my colleagues).
In the Cloud ERP arena Netsuite, the first full SaaS ERP system, continues to raise the competitive bar and deliver key functionality to its rapidly growing customer base. Last year at its first SuiteWorld conference Netsuite articulated a strategy that focused on several vertical variants and started to move up market from its lower mid-market roots. The move up market involved a repositioning of the suite for the upper mid and lower enterprise combined with a two tier strategy for the largest enterprise prospects. All of these strategic moves are paying off but the two tier strategy is proving to be of particular interest and is an area of significant growth. This approach supports the concept of keeping the current core ERP systems intact, a choice that most large companies have made, and giving departments / divisions / operating units more modern, flexible, and feature rich systems through the use of cloud based ERP that operates the local unit and consolidates up to the "main" corporate system. This is one obvious way to "fix" the aging and unpopular user experience of the aging core ERP systems while minimizing the overall cost structure and leveraging past capital investments. As an example of this approach Land O'Lakes announced that it is implementing Netsuite OncWorld in this two tier model.
On the mobile front Netsuite has taken a very realistic attitude that is focused on providing the complete user experience on any device. According to Netsuite CEO Zach Nelson mobile support is "table stakes" for modern ERP systems with customers demanding access from any device at any time. This includes tables and smartphones across the major OS variants.  Currently Netsuite offers a wide range of mobile functionality and supports IOS, Windows Phone and Blackberry.
One of the most interesting announcements during the week was around a new product offering called SuiteCommerce. Netsuite has long offered a strong set of eCommerce features that are popular with its customers.  Commerce and the underlying platforms are under pressure to provide new capabilities that help companies deal with customers that are increasingly mobile, involved in the social web and increasingly insist on a consolidated experience that pans all interaction points. This customer revolution is not just about business to consumer (B2C) either, business to business (B2B) is feeling the same types of pressure. In the past systems were built to support cross channel commerce, that is, interacting with customers in many different siloed channels. The problem of course, is the silo approach. Customers are expecting an integrated experience that spans all channels, something that some have called multi-channel commerce. That doesn't go far enough though, IMO, because its really about eliminating the concept of channels and interacting with the customers across any/all touch points, B2C and B2B. In our predictions this year we included one about the growth of digital commerce, something that we started tracking over the last few years.
Netsuite's new commerce platform, SuiteCommerce, moves from its eCommerce roots and into the next generation of commerce solutions that work to provide this integrated commerce experience across any touch point on any device. Its important to note that Netsuite's approach is completely integrated across its entire ERP system and not just focused on the customer experience (CX) front end. Not to minimize the importance of CX, but frankly if a business can't fulfill an order it doesn't really matter how good the experience of interacting with the business was, it is still a failure. The combination of a solid commerce "back-end" with a flexible CX offering, referred to as commerce as a service (CaaS) by Netsuite, can provide significant value to Netsuite customers. SuiteCommerce is available now in two editions, one for mid-market and one for enterprise. Among early adopters the Girl Scouts of USA announced that it is moving its commerce operations to the new Netsuite platform. From a competitive view, there aren't really any strong contenders except in the large enterprise where both IBM and Oracle are making strong moves into this next generation of commerce platform.
At SuiteWorld last year, Netsuite announced its approach to socializing its applications would be through partnering with best of breed solutions and integrating through a social API rather than building its own social offering. Some of my colleagues have criticized Netsuite's social story, but in my opinion this was a smart move. It is critical to provide a system of relationship across the enterprise, something that Netsuite does effectively through its partnership with enterprise social network provider Yammer. Netsuite expanded it's social footprint last week by adding Box to its list of partners. The addition and what looks to be deep integration of the two products, provides Netsuite customers with  a strong collaboration and file sharing solution that complements the social and collaborative features of Yammer.
Today's ERP then is social, mobile and in the cloud. It also extends into a full feature commerce platform that can help companies retool and move away from cross and multi channel commerce, and start to provide an integrated commerce experience whether they are B2C or B2B.