At SuiteWorld last week, there was plenty of excitement about NetSuite's successes in two market segments – subs of large multi-nationals ("two-tier" implementations) and fast-growing/recently public companies like Groupon and Splunk. You can slice its momentum by verticals or geography, but to me, the major reason for NetSuite's appeal to a wide range of customers is the maturation of its commerce capabilities including merchandising, pricing, promotions, payment processing, support management, and customer management
CEO Zach Nelson made 3 compelling points:
a) NetSuite already ranks 5th in total commerce transacted (quite a bit behind the leaders, Amazon and eBay but admit it – you would not have thought of so much business flowing through NetSuite servers)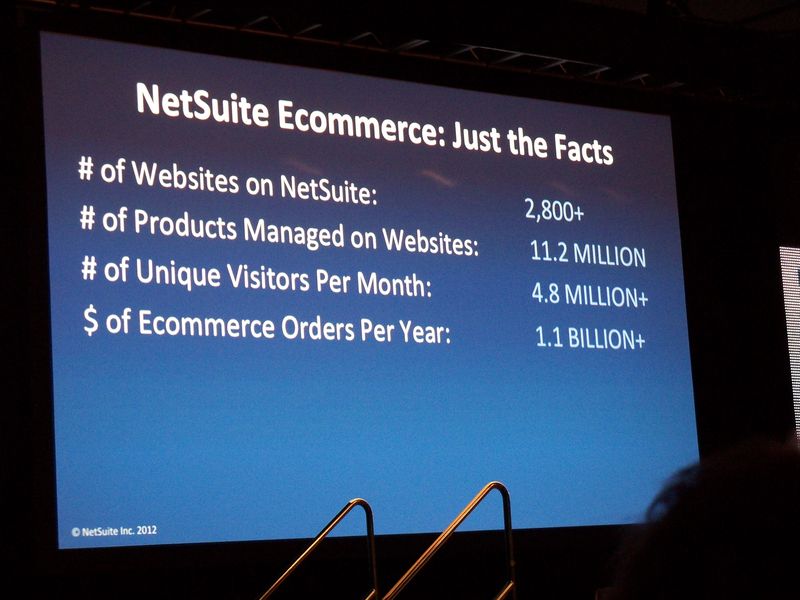 b) He invoked Apple as the reality of today's cross-channel commerce with the need to handle multiple customer touchpoints (retail store, mobile web etc) and promised NetSuite as bringing those capabilities to much smaller companies like Serena & Lily, which in a decade has established a nice niche in bedding and upholstery retail.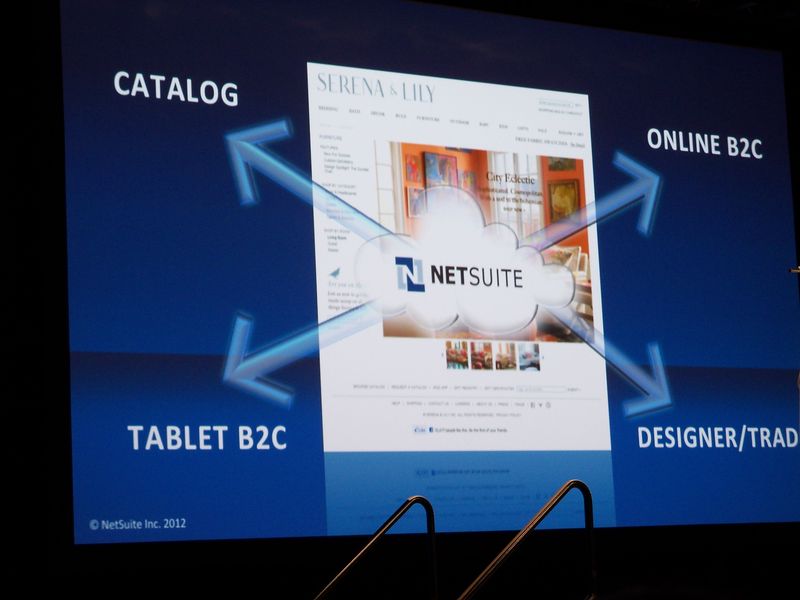 c) Many web store fronts charge customers on a percent of revenue basis. Zach talked about his much richer end to end functionality at an almost fixed price ( technically based on licensing bands of customer revenues).
Photo Credit:  Brian Sommer,Techventive Inc.