Moments ago, SAP announced it would acquire Ariba. According to the news, "SAP AG and Ariba announced that SAP's subsidiary, SAP America, Inc., has entered into an agreement to acquire Ariba for $45.00 per share, representing an enterprise value of approximately $4.3B … The Ariba board has unanimously approved the transaction." SAP is funding the transaction from "free cash and a €2.4B term loan facility." Further, "The transaction is expected to close in Q3 of calendar year 2012, subject to Ariba stockholder approval, clearances by relevant regulatory authorities and other customary closing conditions … The transaction is expected to be accretive to SAP's non-IFRS EPS in 2013."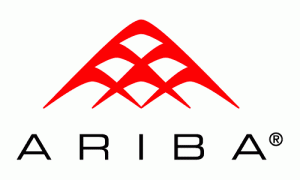 With the acquisition announcement, it's clear that SAP is playing for cloud-keeps in the business applications space, even if Ariba represents a source-to-pay provider that ported its CD business to a SaaS model. Coming on the heels and post-merger integration of the SuccessFactors transaction and the internal SAP cloud team realignment, the Ariba news will no doubt be a surprise to many in the field. While we will analyze the solution and product synergies of the announcement throughout the next few days, there is significant overlap in the solution base between the two providers, and still, a number of holes that SAP will have left to fill (e.g., advanced sourcing/optimization).
Most important of all, the deal should provide significant ammunition to SAP as it claims market-share dominance of the sector, at least in the near-term. But it should also spark significant innovation among competing providers as the investment community rewards new innovations with backing to compete in a consolidating market. With IBM's acquisition of Emptoris combined with this announcement, there are fewer and fewer providers left in the source-to-pay market with significant revenue scale.
Stay tuned as our analysis of the news continues throughout the day. Among other areas, we are curious to better understand how Ariba's supplier network revenue and positioning will fit SAP's license-focused business model (and if SAP will maintain the supplier-funded P2P model that Ariba has advocated in the market, which in large part has enabled them to price aggressively in recent deals).