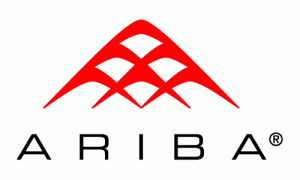 Emphasis on  "assemble", as opposed to develop.  For years SAP and Oracle fought a religious war of acquire/assemble vs develop in-house.  SAP's view was (even under the current Co-CEOs) that you can only get to a coherent, seamlessly integrated suite by development.  Apparently they have changed religion, borrowing a chapter or two from Larry Ellison's playbook.
After ill-fated attempts at conquering the market vith in-house developed Business ByDesign, SAP got a huge shot of Cloud DNA by acquiring SuccessFactors, whose CEO Lars Dalgaard has become SAP's  On-Demand Czar.  The ink has hardly dried on this deal, when today SAP announced the acquisition of Ariba, the procurement / sourcing leader.  So now SAP has Procurement, HRMS, and Finance – the latter coming from ByD. After speculation before/during the recent SAPPHIRENOW conference today we saw confirmation that SAP intends to carve Financials out of ByD and make it the Finnacial cornerstone of their On-Demand portfolio.
What a change in a few months!  From pathetic half-hearted attempts SAP now has major drive into Cloud, one that aims to be competitive with Workday, Salesforce, NetSuite amongst others.  Enterprise Software in the Cloud has just become a lot more exciting. Watch this space.
Oh, and before I forget: watch Spendmattters, where I am sure fellow Enterprise Irregulars and procurement guru Jason Busch will soon open the floodgate of his expert analysis.  Jason is the God of all spend matters (pun intended) and he has proposed this deal to SAP three years ago.  For additional coverage also keep an eye on the EI thread as it unfolds.