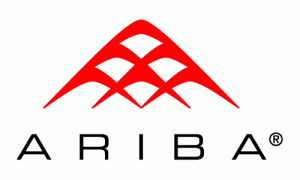 The Spend Matters team is furiously writing and research stories on the SAP and Ariba transaction for publication tomorrow and later in the week (you can read our initial coverage here, here and here). In the process of looking at what we've said about SAP and Ariba in the past, we dug out this old numbertitled "SAP — Pull the Trigger on Ariba." The column dates to 20 March 2009. In reading it again, we were either prescient or naive — or maybe a combination of both. We make the primary case that Ariba's business applications in procurement (spend analysis, sourcing, contract management, e-procurement, e-invoicing, etc.) were far ahead of SAP and the venerable ERP player should buy Ariba to catch up. My, how a few years change things!
Flash forward to 2012 and SAP has caught up big-time in many areas — maybe not all the way, but certainly in key products (and passed Ariba in supplier management, supply risk management and spend analysis with their most recent product releases). In contrast, Ariba zeroed in sales and network-focused execution in recent years — a major shift from its original engineering-centric approach to the market dating back to the ORMS days. Yet we did get at least one thing right in our earlier analysis from over three years ago. To wit…
But there is more than just a bail-out-the-e-Procurement-ship rationale for the deal. Both SAP and Oracle have largely ceded the downstream electronic invoice presentment and payment (EIPP) and supply finance markets to dozens of other competitors, including Ariba. Ariba would not only give them a solution in this area, it would allow them to deliver a full suite of network-based capabilities, something Oracle has always seemed to grasp a bit better than their German peer (though they, too, have not fully executed on the vision for network-based enablement and solutions). Along similar lines, Ariba would give SAP an answer in the supplier enablement, content search and catalog/content management arenas — three distinct areas where SAP customers continue to turn to third parties (e.g., Perfect Commerce, Vinimaya, jCatalog, etc.) despite the ability of their own MDM application.
There you have it! Our network vision for Ariba and SAP was correct, at least in part, all the way back in 2009. Granted, we got just about everything else wrong in the rationale and how the 36 months of solution development would play out. In our defense, the notion of now combining SAP's recent innovations such as HANA, Supplier InfoNet and iOS-enabled mobile procurement apps with Ariba's indirect procurement network scale, solution installed base and steady network business model — including one in which SAP may be able to layer on new value-added capabilities to suppliers to justify network fees — is not one we could have imagined back then. But today, our heads begin to spin at what might be possible here in the next decade if the engineers take the lead on both sides, based on what's happened since 2009 while still putting the network-centric vision at the core.
Stay tuned as our coverage continues!