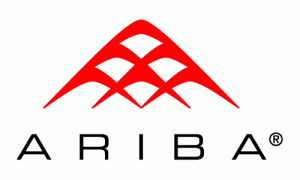 When a company goes through the due diligence process looking to acquire another organization prior to the signing of a definitive agreement or announcement, it typically has a code name for the project. Historically, the suitor uses the first letter of the target's name as the start of the cipher that will stand in its place. In the case of Ariba, SAP used the internal code-name "angel" when discussing the deal. But whether or not Ariba proves to be SAP's true benevolent procurement and supplier network seraph, mediating network transactions and more between the heavens and the ground in the cloud, remains to be seen.
SAP shared on their analyst call that Ariba is currently the world's largest network for "buyer/seller collaboration" bringing "instant access to a network of 730,000 companies [which] is expected to grow to 1 million companies in 2012." Yet Ariba and SAP are not alone in the network game. There are a range of supplier networks and invoicing network connectivity providers in the market, ranging from SAP partner Hubwoo (it remains to be seen what role Hubwoo will play for Ariba going forward following the close of the Ariba transaction***), Basware, Oracle, OB10, Transcepta, Pagero, Rearden, Coupa, ADP (oil and gas specific), Tradeshift and many others with varying degrees of capabilities and business models. In addition, on the EDI-side of the equation, GXS (which has broader ambitions and capabilities than what it is most known for) and IBM/Sterling also add to the collective network competitive environment.
Yet with Ariba, SAP will clearly be a dominant force for indirect procurement enablement for buyer/supplier connectivity. That is without question. However, the deal raises a number of additional fascinating issues, questions and prospects that we'll probe on in the coming days including:
How might SAP apply its in-memory database technology, HANA, to analyze supplier network data beyond basic buyer/supplier transactional connectivity?
What types of metadata flowing through the supplier network will be most interesting to buyers and suppliers? For example, what will the points of intersection be between SAP Supplier InfoNet and the Ariba Supplier Network?
How will SAP and Ariba work to monetize the network in new ways? For example, so far, sourcing-based supplier search and discovery has been a challenging business model to scale past a certain point for Ariba, MFG.com, and nearly everyone who has tried it. But there are opportunities here as well for other network-based applications (supply chain finance/discounting, supplier/buyer risk management, etc.)
Will SAP focus the Ariba acquisition on building network escape velocity or to round out the holes in its source-to-pay suite to build truly best-of-breed capability end-to-end (and what additional tuck-in deals might SAP make as a result if this is the case like sourcing, services procurement, etc.) — or both?
How will SAP and Ariba rationalize their solution suite? It will be possible to do basic supplier performance management in something like five products, by our count. For supplier management, companies will have at least four options. And for sourcing, eProcurement, spend analysis and contract management, at least two. E-invoicing is easier to see a rationalizing path — SAP will likely kill off their partnerships in this area and adopt Ariba.
How will SAP and Ariba work to address new UI enhancements in their new products? (Both eProcurement tools are due for a facelift this year.)
How will SAP exert the combined SAP and Ariba patent portfolio in the sector? The recent Coupa patent litigation may or may not be a sign of things to come for the combined organization.
Stay tuned as we not only ask questions about the SAP and Ariba combination, but hopefully provide some answers as well. Until then, we'll leave you with the thought that if Ariba does prove to be SAP's angel, then will it also prove Oracle's P2P devil? Perhaps, but it's more likely we'll see this move force Oracle's hand to get serious about building a network and collaborative capability of its own, combining elements of Transcepta, Endeca and others.
***Update: 5/22/12 — 6:23 CT — Hubwoo provided Spend Matters with this statement: "The value of the Hubwoo Business Network continues. Hubwoo intends to support existing customers, gain new customers, and develop incremental partnerships to aggressively scale our network business. In addition, Hubwoo remains the premier provider of Cloud Procurement applications powered by SAP®. We will continue to support our existing customers and aggressively pursue new customers with our differentiating cloud applications."