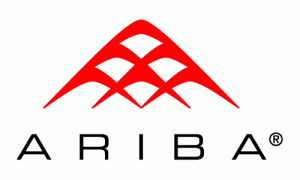 Last night, Spend Matters published our initial detailed comparative analysis (for Spend Matters PRO subscribers) of the SAP/Ariba acquisition announcement from a customer vantage point in the areas of sourcing, spend analysis, supplier management and contract management (authors: Jason Busch and Thomas Kase; length 1,800 words). Our customer and comparative analysis in the areas of eProcurement, e-invoicing, supplier enablement, catalog management and transactional/network connectivity will appear on Spend Matters PRO later this week next, as will an executive analysis from Peter Smith aimed at helping CPOs make heads (or tails) of the acquisition news. Beta subscribers can access this information on the Spend Matters PRO site immediately (we are accepting a limited number of additional subscribers this week during our ramp-up period, although general access for new research subscribers will be available by June 1 — subscription information is on the site).
For our general audience, there are a number of takeaways that we believe customers and competitors should factor into account at this early stage following the acquisition announcement:
It's not over until it's over. A probability exists of another bid/offer to come in for Ariba. This is just the type of shenanigans that Oracle likes to pride itself on (although valuations approaching 10X on an EV basis are something the Oracle corporate development team would have a cow swallowing — especially considering that Larry Ellison once referred to Ariba as a "feature of a feature," or something to that effect)
Ariba and SAP will have a significant (and we mean a highly significant) amount of product overlap if and when the deal closes. Even though the transaction is being positioned as a network/cloud nirvana that will help SAP build and tell a story about the space and opportunity that exists between buyers and suppliers, make no mistake: the transaction is every bit as important in getting Ariba users and Ariba prospects continuing to use Ariba modules, because that's what drives network volume
The Ariba network transaction/volume/success is only possible because of Ariba applications and the lock-in Ariba has created through P2P and to a lesser degree, Buyer (i.e., the old CD version of P2P). No application users would equal a massive network volume decline. SAP needs to find ways to make sure that Ariba customers do not defect to competing solutions and network offerings from the likes of Coupa, Oracle, Ivalua, b-Pack, Proactis, Wax Digital, Vinimaya, Readen/Ketera, Proactis, OB10, WALLMEDIEN and numerous others. You can bet that all of Ariba and SAP's competitors will be lined up with offers to entice current users in the period of uncertainty following a deal announcement
SAP BPO and solution partners including Hubwoo, IBX/Capgemini, Infosys, OpenText and others could find themselves gaining less business from their SAP relationship as the SAP sales force shifts the focus to Ariba solutions in areas where these providers filled in blanks previously (like SaaS/cloud eProcurement, e-invoicing, catalog management); that is, provided the deal closes
SAP's Crossgate acquisition/solutions (now SAP Information Interchange) should prove complementary to Ariba by enabling tighter integration into supplier systems. Ariba partner Hubspan may find itself needing to work more closely with other P2P providers in need of this integration, as SAP continues to build a competency around supplier integration as a service itself
Material gaps in the SAP source-to-pay product arsenal will remain, especially in the areas of advanced sourcing/optimization and services procurement (especially the contingent workforce area). While it would be easy to pursue tuck-in acquisitions in the former area (CombineNet, Trade Extensions, etc.), SAP/Ariba should also consider the latter such as IQNavigator, Beeline and Consol — or at least should strike a key strategic partnership with tight native integration to a preferred VMS just as SAP previously did with OpenText for e-invoicing
Stay tuned as we continue to analyze the customer and competitive implications of the news on this high-level. Those wanting product and functional level analysis of the news should inquire about Spend Matters PRO research.