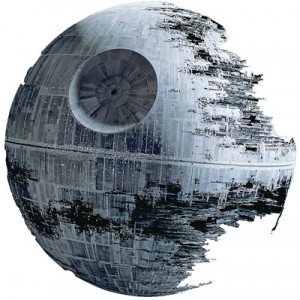 Last weekend, I chatted with sharedserviceslink's Susie West during her visit to Chicago. Her firm, a conference and community company focused on the shared services industry (especially accounts payable and P2P) held an event in Chicago. Susie herself is a blogger, and during her visit, we had the chance to catch up on the latest SAP/Ariba news, including trading thoughts on where the acquisition places Oracle. We both speculated that there are some deals that Oracle should consider, including OB10 and Transcepta, to even the e-invoicing, supplier enablement and network paying field with its Waldorf-based rival.
After Susie arrived back in the UK, I posted two comments on her blog (which at the time of this writing, appear to have been removed by accident during a site migration on their end). I'll repost them here, below. They were both in response to a comment by Luke McKeever (OB10's CEO) in response to Susie's suggestion that Oracle should buy OB10. Luke defended his firm's independent stance in his comment.
In the first comment, I suggested five quick thoughts regarding this acquisition suggestion (re: Oracle and OB10):

Yes, this speculation is on people's minds. When I saw Susie yesterday during her trip to Chicago, we brought this up together, so Luke, there's two of us in sector who think this talk is worth sharing
Oracle should buy OB10…but should buy Transcepta first — another story entirely. For OB10, I would wait until the frothy multiples come back down to earth as Oracle needs basic supplier enablement capability and on-boarding in-house before volume over a network and broader network connectivity
Any CEO who understands fiduciary responsibility to an independent board MUST evaluate offers at these current levels (Luke, I know you would agree with this). Historically, they are off the charts for SaaS/platform/connectivity
Deals are being accelerated at the moment (in the past week) owing to SAP's take out of Ariba; I can attest to this in a number of situations I'm close to
OB10 is one of the last remaining supplier e-invoicing network targets with material revenue and volume. The CEO is also a great guy (although he should cut Susie some slack); I know he also knows that being a desirable asset should not at all impact customer decisions — new or renewals.
As for everyone else on the transactions side of the house: get some rest this weekend. It's going to be a hot, long summer.
The second comment I posted was more specific to challenge of getting non-financial deals done inside Oracle:

One last comment… Oracle would need an act of the Corp Dev G-Ds to do either deal. OB10 or Transcepta are both too small for anyone to get excited about internally at Oracle. The only reasons Oracle would ever do such a deal is because it went all the way up. Even though OB10 is larger than Transcepta, the two providers' revenue together is less than one of Larry's yachts — the typical point at which something gets interesting for them. So don't think these two deals will happen just because from a solution architecture and strategy standpoint, they would make sense for Oracle. OB10 would need to be 3.5-5.5X its current size to be on the regular Oracle deal radar — and Transcepta 10-13X its current size. That's probably a good thing…earlier today, I saw someone in Chicago with a t-shirt with a picture of the Death Star that read "I had friends on that ship." Enough from me…happy summer, everyone.
So if I'm right — not about the Death Star, which was just a joke! — it seems that Oracle should break with its typical financial deal focus and pick up Transcepta, a tiny bite, but a potentially important supplier enablement morsel to facilitate P2P connectivity. Moreover, the Oracle team would know exactly what it's getting itself into, based on their long-term partnership with Transcepta. On the topic of the other provider in question, it feels to me that OB10 would make some sense, but the combination of its relative small size (for a typical Oracle acquisition) and the fact that from a functional software standpoint, Transcepta in fact solves more challenges for them, such an acquisition feels less likely.
However, there are other assets in this sector that Oracle could pick up. Basware, for one, would give Oracle a range of customer assets as well as the makings of a potentially next generation platform (Alusta) that could be run externally from its own solutions to facilitate e-invoicing (and ultimately other P2P areas) on a next generation cloud-based architecture. It's also a deal that Oracle could justify based on Basware's revenue and valuation. Moreover, it would place Oracle in SAP's back yard in Europe, where Basware is strongest (albeit their influence is higher, the further North you head within the EU).
Beyond Basware, SciQuest is a potential acquisition outlier as well, even though they're not large enough to get the attention of Oracle's corporate development organization (moreover, there's a lot of product overlap in the broader P2P and supplier management areas). However, SciQuest's vertical-specific focus (life sciences, higher education, etc.) would fit with a common targeted industry buy-out theme that Oracle and others often subscribe to. And at the same time, SciQuest has lots of good stories to tell integrating into dozens of PeopleSoft and Oracle environments at some of their larger accounts.
There are potential acquisitions that could come out of left field for Oracle as well. But some of these are highly unlikely because they're in areas that Oracle simply does not understand. For example, with the GXS connectivity assets, Oracle could truly build a fascinating new business that could take on the SAP/Ariba network business head on. Still, such a move into the EDI and post-EDI connectivity, supplier enablement and supplier management space would be a huge leap for Oracle.
Are we missing anyone on the Oracle shopping list based on the typical Oracle acquisition criteria I explained earlier in this rant? If so, join the conversation.