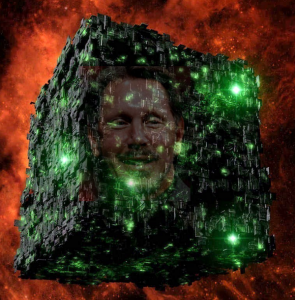 Please click here for Part 1 of this series.
A couple Fridays ago, after SAP announced they were acquiring Ariba, we attempted to wax eloquent about potential moves that Oracle might take in response — if they do anything at all. To this last point, it's important to realize in any corporate development situation that the internal M&A team's job is often focused as much on saying "no" as finding a way to say "yes." And Oracle takes acquisitions very seriously, with a screening and diligence process that's amongst the most stringent in the tech sector, let alone any others we know (at the same time, the Oracle business and product leads have sometimes been known to string along potential targets for a long time, "wearing them down," as we've heard from the grapevine).
Given this, we need to be realistic about the fact that Oracle is not likely to make any moves that didn't go through longer-term consideration, at least in most cases. Oracle is diligent and calculating, not rash. In addition to some of the potential targets we outlined in the first post in this series (Transcepta, Basware, etc.) we believe Oracle will be keen to pursue options that are first and foremost financially attractive. In fact, this is why we think Oracle took a flyer on Ariba — it was simply too rich a multiple, by Oracle standards, to pay for the company (given its profile).
Unless something is clearly a (lasting) shooting star and an essential centerpiece to a broader set of products or product portfolios within Oracle, it's our gut that anything valued at over 5-6X EV would be really hard to push through the Oracle corporate development machine. Of course there are exceptions, but always keep in mind that M&A is a bit like the core ethos of the procurement or material manager's CYA philosophy — or at least as it used to be. In other words, focus first on not upsetting the apple cart by reducing risk at all costs.
Which is to also say that you don't get fired if you keep the line running by keeping stock levels up and quality sufficient. Think about internal M&A functions in the same light — i.e., as wanting to avoid getting fired for doing something wrong (vs. doing something right). This is a typical conservative corporate development mindset. Better to miss an opportunity than to overpay or, worse, buy something that turns out to be frog that can't transform into a cloud prince. Having said this, the right senior product people or executive management can always tilt the direction of a deal and bias the opinion of the prototypical conservative corporate development person.
Changing tracks in this rant, let's turn our attention to other areas that Oracle might look beyond the obvious. For one, even though Oracle would be unlikely to pay the multiple required, E2open presents a solution set and line of business that could be slotted in quite nicely between other Oracle offerings including the old Agile product line, supplier management, and its core supply chain applications — not to mention procurement.
E2open is positioning itself at the center of "collaborative execution" between buyers and suppliers (with multi-tier visibility and collaboration possible) with the capability to drive business-to-business integration, procurement, forecasting, planning, execution, supply and logistics planning, order and inventory management. They also present integration capabilities to other systems across buyers and sellers.
Spend Matters PRO is about to run a series on E2open. In it, we'll suggest that their network differentiators are real-time cross-network analytics (e.g., rapid views into changes within a network, such as changing forecasts, incidents, opportunities or disruptions). E2open also enables a multi-enterprise and multi-tier analysis of forecasts, order and inventory management.
We are particularly intrigued by their multi-tier cost management (MTCM) for product lifecycle management (PLM) users. E2open's approach frees up the typically staticbill of material (BOM) portion of existing PLM solutions and creates a dynamic, collaborative approach to manage MTCM. This provides buyers and others in procurement with a way to manage different costing scenarios and multiple cost types per BOM. Neat stuff.
According to their recent S1 filing, E2open's revenues came in around $60MM in 2012 thanks to newly adopted accounting guidance around revenue recognition — they would have been $49MM under previous approaches. $24MM of the $60MM is from services and $6MM from subscription fees. In short, while E2open is not in the typical revenue mid-range of potential Oracle acquisition targets, its solutions would be a highly complementary fit and could be extended to verticals where Oracle has particular strength where E2open is less focused today, but still has some presence (e.g., retail).
Aside from E2open, there are several other providers in the procurement and supply chain world which also present interesting acquisition targets for Oracle. As we've mentioned before, we think GXS is a fascinating one, although it is unlikely that Oracle could get their arms around owning a business that still appears to have a significant portion of its network connectivity revenue coming from EDI (although we would make the argument that the sum of the parts could be used to create a much more fascinating stand-alone business unit for Oracle with a differentiated model to take on the combined SAP/Ariba network, supplier enablement, connectivity and management business). GXS' revenue of nearly $500MM (based on reported 2011 numbers) would make it the right size for Oracle to swallow.
Here are some additional details from Wikipedia: "Its core technology platform, GXS Trading Grid, is the world's largest integration cloud, managing more than twelve billion transactions in 2011. Since 2004, GXS has invested more than $250 million in GXS Trading Grid. As of March 16, 2012, more than 400,000 businesses connect to GXS Trading Grid and, on average, more than 2,000 new businesses join each month. As of December 31,2011, 58.5% of GXS revenues come from the U.S. and 41.5% of GXS revenues."
Who else might Oracle consider in this space? It's highly unlikely that Oracle would do a deal to dominate a niche area such as contract management, but Upside could make tremendous sense (even if the revenue numbers, like some of the other providers we've talked about in this series, are not enough to capture and sustain corporate development attention). Along the same lines, BravoSolution could turbocharge Oracle's sourcing, spend and performance areas (not to mention public sector procurement in Europe), but they're even more of a product/solution mix mismatch for Oracle because of the integrated software/process services go-to-market approach vs. just pushing tools. Still, Bravo's revenues make it interesting enough for the numbers guys to consider.
Who else might be interesting to Oracle that we've not mentioned? Drop a line or post a comment.