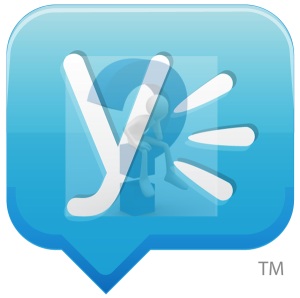 As the rumors continue to swirl about Microsoft's possible acquisition of Yammer, and what that means for Microsoft Dynamics and its social computing strategy, I must confess a bit of bewilderment. While social is hot, and cool, and trendy (can you guess how lukewarm I am about this corner of the market?), and has been glaringly missing from the Microsoft enterprise portfolio, I would have guessed that Microsoft would have made a move into the HRMS/talent management space first.
The reason why I would have opted for spending a billion or two on HRMS is simple – the business case for social at this point looks pretty solid for early investors, but not so solid for early adopters, while the business case for HRMS and talent management just gets better all the time. And, with Microsoft positioning its Dynamics products, particularly AX and CRM, as enterprise-class products that fit nicely into the larger Azure and Windows 8/Metro picture, the lack of HRMS looks more and more like a massive strategic gap that needs to be filled.
It's not like Microsoft, particularly Dynamics, doesn't understand the problem – it's come up in a number of conversations with Dynamics execs, and while they are usually quick to point out that AX, NAV and GP all have HRMS capabilities, it's pretty obvious these HR modules are not sufficient for Microsoft's large enterprise aspirations or the needs of many of the Microsoft companies and prospects I've discussed this with.
At issue is the fact that HRMS is making the move from being the unique domain of the HR department to being a strategic linchpin in everything: demand planning (you need to know if you have not just the physical plant capacity to meet customer demand but the right talent pool too); product life-cycle management (staff that skunkworks to design the new product line); and overall business strategy (how to plan the right mix of temporary, contract, and salaried employees in order to optimize a new five-year plan), to list but a few examples. In this light, Dynamics' lack of strategic enterprise-class HRMS/talent management makes it clear that Microsoft needs to buy its way into this market in a big way. And quickly.
So, with the possibility of a Yammer acquisition having sucked the oxygen out of the M&A rumor market last week, let me add some fuel to the fire M&A for the weeks to come. Microsoft needs a major HRMS acquisition, one that fits in well with .NET, Azure, and Dynamics and has a strong mobile story and a strong SaaS capability. This Yammer rumor is hardly a diversion — $1.2 billion wouldn't be chump change, even for Microsoft – but I think a bigger deal is in the works for HRMS/talent management. It's too obvious a need for Microsoft to ignore.
Related articles