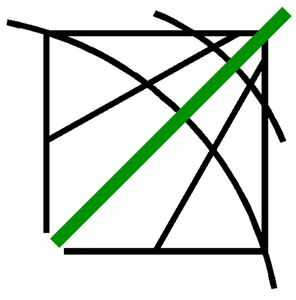 On Friday, KPMG announced it was acquiring European-based procurement and supply chain consultancy, BrainNet. While terms of the deal were not disclosed, Spend Matters estimates the value of the transaction at between $50-100MM. This range is based on estimated BrainNet revenue slightly above $50MM — which may have been even higher — and relative 1-2X valuation ranges for professional services companies in the strategy and operations consultancy areas (although the recent Infosys/Portland deal was rumored to be at a higher EBITDA multiple than is typical for most consulting acquisitions). The bulk of BrainNet's revenue comes from applied procurement, supply chain and sourcing related work in German-speaking countries, but BrainNet does have other locations including China, Brazil Scandinavia, and most recently, the US.
BrainNet has over 300 employees, plus contractors serving a variety of clients and industries. The majority of BrainNet's work is traditional strategy and operations procurement and supply chain-related consulting. However, a smaller portion of their business comes from what essentially amounts to shared-services "cost optimization" leveraging an internal operationally efficient process with requisite category and vertical expertise layered on top. We are aware that BrainNet was seeking to grow this part of the business further before the announced acquisition, while also maintaining a core focus on designating specific consultants to the client.
Within the consulting industry, BrainNet was known for a successful risk-shared, success-based model rather than charging a large upfront day rate. A typical engagement would include a scoping phase (based on a relatively small fixed-fee schedule) and follow-on work with a revenue model based at least in part on client outcomes. According to our sources, it was a model that worked well for the relationship-driven firm which arguably invested as much as any professional services firm we've ever seen in building trust and credibility over the long haul with clients (to the point of entering new markets without given country leads a revenue target in their first year, but simply telling them to identify the right relationships and build trust and credibility).
BrainNet was clearly a stand-alone success in the services world, with long-term clients and a strong internal culture that fostered loyalty and overall enthusiasm for client outcomes and client work. How this model meshes with KPMG remains to be seen. Big 5 consulting cultures can notoriously be less ivory tower than independent strategy and operations consultancies, with a focus on truly pragmatic delivery and outcomes and less on academic or related individual pedigrees. Perhaps given the in-the-trenches experiences of many BrainNet executives, the potential culture shock will be minimal relative to the cultural staff and management differences of say an AT Kearney and KPMG or PWC.
The Spend Matters team personally knew a number of consultants who joined BearingPoint, KPMG's consulting arm before it spun off over a decade ago, including the CEO of our parent company, Azul Partners. The consulting culture of BearingPoint according to our sources was very different from Arthur Andersen and Deloitte and lacked the same cohesion and loyalty in the procurement and operations areas. Granted, KPMG is building a new consulting practice internally — completely separate from BearingPoint — but professional services DNA often has a habit of cloning itself in organizations with a common thread.
Still, BrainNet represents a substantial acquisition that could put KPMG on the global procurement and supply chain advisory map. According to the press release, "the acquisition enhances KPMG member firms' existing capability in designing and optimizing global supply chains and broadens the service offering to support clients across their whole value chain … BrainNet serves clients with tailor-made solutions in the areas of research & development, operations, logistics, purchasing and strategic qualification. Recognized as a thought leader, BrainNet has been setting trends in supply chain management consultancy for more than 15 years."
Towards the end of the press release, KPMG hints at the strategy they intend to pursue with the transaction. Specifically, leveraging the aforementioned shared services sourcing and supply chain model, "KPMG will create a global Center of Excellence to provide support for the procurement and supply chain management offering of its member firms, including the BrainNet business. The Center will be led by Christian Rast, currently CEO of BrainNet." Curiously, this is a similar model to what Accenture appears to be pursuing with the acquisition of the old FreeMarkets shared services business from Ariba.
Our high-level summary takeaways from the transaction follow (we will include more specific client and competitor takeaways in the coming weeks):
After the acquisition closes, KPMG will likely have one of the larger Big 5 sourcing and procurement practices (but we believe it will not be the largest based on our knowledge of other competitive practices)
KPMG should be able to leverage the relationships it has gained through its audit, tax and related practices to greatly accelerate BrainNet penetration based on the reputation of the BrainNet practice (i.e., known as a firm that delivers savings and results, not just heavy PowerPoint decks)
It is likely that BrainNet will benefit from the Enterprise and Financial Risk Management practices and expertise within KPMG and will be able to leverage this groups' knowledge and CFO-level relations to drive additional risk management programs across the supply chain area
It will be incumbent on KPMG to keep talent from the BrainNet transactions. The track record of former KPMG consulting partners in keeping procurement and supply chain talent at BearingPoint was not particularly strong
KPMG customers should be skeptical of BrainNet's ability to deliver shared services work in countries where the company does not have local sourcing and supply chain shared services operations. While BrainNet is likely to quickly expand its Center of Excellence, the cultural language and in-country nuances of procurement, sourcing and supplier relationship should not be underestimated. It will be all but impossible to fully leverage local European German-speaking shared services resources for global sourcing and operations projects without the expansion of the COE to local markets
KPMG still has a hole to address when it comes to technology advisory and expertise in the procurement and supply chain area. Other Big 5 firms have a much more solid reputation and BrainNet did not bring a reputation for focusing deeply on such areas as P2P systems selection and implementation and contract management deployment
Stay tuned for further coverage of the acquisition on Spend Matters PRO.