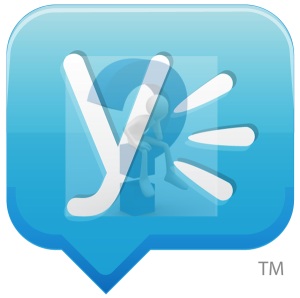 The much anticipated and highly rumored announcement finally hit the wires today. One of the biggest questions was where would the company reside in the Microsoft organization, a question that was also answered today, the Microsoft Office Division under Division President Kurt DelBene. Yammer will continue to be lead by founder / CEO David Sacks and will continue to be housed in its current San Francisco location. According to Microsoft the integration will be handled in a similar way to the Skype acquisition, with a notable exception that Skype is its own division.
On the press and analysts call this afternoon a few details did come out, although of course it's still early to really get a detailed picture of the level of integration and roadmap that will likely not be available for several months. The intent is to integrate Yammer into as many apps as possible quickly, to include Office365 and of course Sharepoint. It's doubtful that Yammer will be included in the upcoming Office 2013 release since it's very close to public beta, at least if the rumors can be believed. The exposure of the Yammer ESN to the Microsoft distribution engine should be interesting to watch, and while $1.2B is quite a lot to pay for a company that IDC estimates to have done around $22.3M in 2011, remember that Yammer operates in a freemium model and has quite a bit more users that the revenue number reflects and adds somewhere north of 250,000 new users per month. I should also mention that Yammer is #8 in the social software market for 2011.
Microsoft needed a strong move into the social software game, something that I think is important for three of its large franchises, Office, Sharepoint and Exchange. Yammer has a solid product and a good reputation, you might even say it's "cool", much like Skype and adds some to building a new Microsoft image. It's early of course, but in my opinion, this was a good move by both companies (well, I guess it would be hard to argue that turning down $1.2B if you're a social start up at this point would be a sane move anyway, but still). I'm looking forward to seeing the real roadmap and seeing what will happen to the oneDrum functionality, which I also think could be put to great use by Microsoft. Oh, and congratulations to David Sacks and the Yammer team!
Related articles