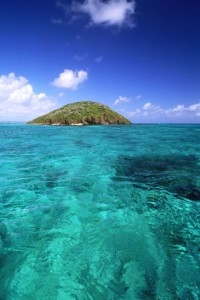 There seems to be a fallacy on the provider side of the Spend Management market that On-Demand or SaaS business models do not require the same level of expert third-party services and implementation support as installed solutions. More and more, I see a number of vendors — even those hawking both cloud and enterprise variants of their applications — pitching themselves as one-stop shops to prospective customers. For some areas of the Spend Management sector, these arguments have some merit (e.g., for spend visibility, I see absolutely no reason to have three or four separate entities running around — even under the same contract — to make a solution work; that's a recipe for coming up short and/or spending too much). But when it comes to other areas of the Spend Management equation, there are numerous reason why the consulting and SI implementation ecosystem still matters. I'll toss out three here:
1) The sales and even sales engineering teams at SaaS vendors, especially those with multiple solution areas, are unlikely to know the ins and outs of their applications as much as some of the SIs who work with them everyday across disparate customer environments. I heard of one example earlier this month where a company was given incorrect information by both their sales person and sales engineering team about how to integrate different SaaS modules and instances they had already purchased. The SI was the one with the right answer, not the vendor (in this case, the company in question was using multiple SaaS applications from a single provider who had both built and acquired them over the years).
2) SaaS providers, despite what they position in their marketing efforts, are unlikely to have the same bandwidth to scale up and down for more complicated (e.g., P2P implementations) at the speed with which a third-party can get things done.
3) It's critical to never ever forget the importance of non-internal systems integration and implementations. For example, even in a SaaS environment, companies must consider workflow definition, permissions, external and internal training and enablement, data/catalog management and related activities as part of any core implementation effort. And quite often, a third party provider might be best equipped to get these done vs. the SaaS vendor from both an effectiveness and speed perspective.
These are just a few reasons why the SaaS equation does not suggest companies should punt on working with third-party consulting and implementation firms. There's many more to consider as well (e.g., the need to integrate SaaS and installed platforms from different providers, the importance of having a neutral and expert voice in the equation, etc.). So at the end of the day — and at the beginning of any SaaS sales cycle — it's important to push On-Demand providers about how they intend to overcome these challenges if they don't have a list of consulting partners they can recommend for all but the simplest implementations. Even if a third-party ends up serving in only an advisory or PMO capacity, it can be enough to force the hand of the SaaS provider to agree to everything they've signed up for and promised contractually and in the sales process.