One day in May 1847 at the First Obstetrical Clinic of the Vienna General Hospital Ignaz Semmelweis instituted washing hands between autopsy work and the examination of patients using a chlorinated solution, and almost immediately maternal mortality rate due to puerperal fever was reduced with 90%.
The sad part was that even with proven success it was too early to explain what happened, the germ theory was only to be introduced by Louis Pasteur years after Dr Semmelweiss' death.
As the results were going against the established truths of the day, the medical profession would not accept the findings. "Some doctors, for instance, were offended at the suggestion that they should wash their hands, feeling that their social status as gentlemen was inconsistent with the idea that their hands could be unclean."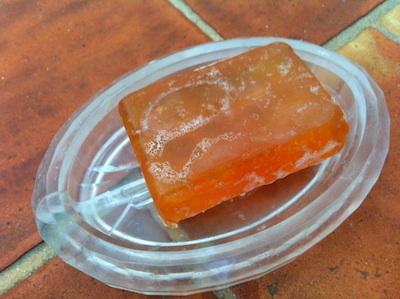 Surely such feet dragging cannot happen today?
Earlier this year Kane Gorny, 22, a patient at St George Hospital in South London was so thirsty that he called the police, complaining his request for water was ignored by the hospital staff. One day later he died from dehydration.
This winter a one year old boy was in post operation care at Akershus Universitetsykehus in Norway being fed intravenous. His mother noticed that he was looking more and more dehydrated and contacted the physicians with her concern. The request was ignored and the boy died, from dehydration. The subsequent report blamed "bad practices and lack of time".
Tomorrow, there will be roughly 1000 preventable healthcare deaths in the US and Europe combined. And it'll happen in modern hospitals staffed by some of the best and equipped with the latest. And unless it's a graphical and strong "human interest" case like the two above, you won't hear about it.
It's not germs this time, the fault seems banal – healthcare has a problem managing the resources, the patient-, information-, and work-flows. The problem lies in less than effective ways of running organisations and their processes. Bluntly speaking, we're talking deadly management methods.
One measure of how safe, secure and effective a work and patient flow is, is how complete the "handovers" are. Unless perfect, something, or somebody will be forgotten, and crucial information will be lost and patients could die.
When asked, 51% of physicians did not trust handovers in the normal hospital workflow environment.
In other, less "life and death" organisations, IT has helped managing workflows, resources and more for decades now, often leading to less errors, more efficient use of resources and sometime happier workers.
In healthcare there is no lack of enterprise systems to handle consumables, beds and more. Or applications to support single tasks like analysing scan images. But strictly speaking, currently there is only one IT product that has direct impact on the clinical work: Electronic Health Records, EHR.
The concept being basically "organise the results to get better activities", which of course is pretty illogical. But nobody says so.
Add that 50 to 80% of all EHR implementations fail. Ask any clinical user and I doubt you will hear much praise. The only praise I've seen lately was for Epic when Kaiser Permante installed their new system for their 14,000 physicians – taking five years and costing 4 bn USD and reduced productivity during the implementation. BTW, Epic's electronic health record is based on a 44-year-old programming language called MUMPS (Massachusetts General Hospital Utility Multi-Programming System). It is essentially a closed platform.
There are today 700 EHR vendors in the US with 1750 certified products which in itself is an indication of rather high margins. Do you think they all talk the same language so that your records can flow freely between your local physician, your hospital or anybody else? Don't ask, you'll be scared.
We have to stop thinking IT as in "information technology", it's not enough just to handle the information – like the EHR. It's the combined and seamless flow of patients, information and work that offers the only solution – and for that we need "flow technology", in short healthcare needs FT. Information is merely a natural ingredient in the flows and not vice versa.
[Disclosure: We're a FT supplier, also for healthcare]
(Cross-posted @ thingamy)