Enterprise software is a rich, fascinating environment that is also complex and sometimes difficult to penetrate.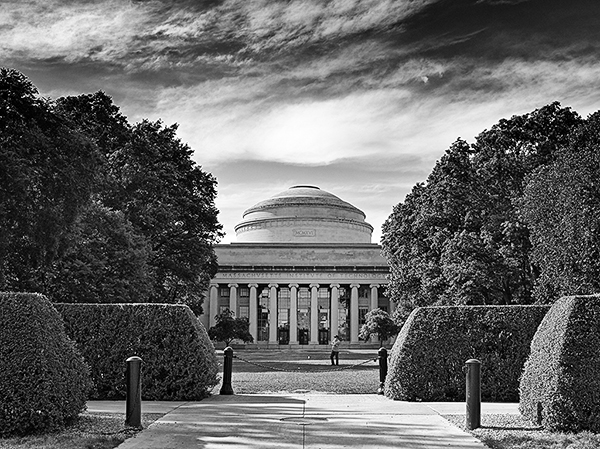 Photo credit: The MIT dome by Michael Krigsman
Although many claim to be thought leaders, relatively few people have actually earned that particular honor. Given the noise in this large and important market, it's therefore useful to have a core reference list of trusted enterprise software sources.
Enterprise veteran, Dennis B. Moore, is among the best curators of software news and his list of sources is excellent. He is currently SVP and GM of Master Data Management at Informatica and previously held executive positions at companies like SAP and Oracle. Dennis is also a fellow member of the Enterprise Irregulars.
When he started curating enterprise software and solutions news, Dennis created a Twitter hashtag called #EnSW, which many people in the industry now follow.
With that background, here is Dennis B. Moore's list of enterprise software experts that he uses to curate the #EnSW news stream. I know most of these people personally and can attest to the strength of the list. In my experience, these people share three characteristics:
Substantial experience in some aspect of enterprise software
Demonstrated capability to write prolifically
Fair and balanced analysis and reporting
One word of caution: although this list is excellent, it only includes people that Dennis Moore knows and it is absolutely not complete.
The categories below come from Dennis and the people within each section are presented alphabetically by Twitter name.
SMART, INTERESTING, RELEVANT
@BimalMehta
@BobWarfield
@brucevc
@dan_mcweeney
@jonerp
@LouisColumbus
@nenshad
@suds
VENDOR FOLKS WORTH FOLLOWING
@andrew_tech
@anshublog
@Benioff
@campione
@ccmehil
@ddruker
@ichong
@jbecher
@kellblog
@mhweier
@Ravi_Shankar_
@SAP_AR
@sapcio
@spoonen
@vsikka
@workday
SMART WRITERS / ANALYSTS
@chriskanaracus
@CIOonline
@cote
@CurtMonash
@dealarchitect
@dhinchcliffe
@esimoudis
@forrester
@fscavo
@InFullBloomUS
@Irregulars
@jasonaverbook
@jeffnolan
@jhurwitz
@jimholincheck
@lcecere
@marksmithvr
@merv
@mfauscette
@mkrigsman
@mvizard
@paulhamerman
@rwang0
@ted_friedman
@toppundit
@twailgum
@vendorprisey
@ZoliErdos
SMART NEWS COMMENTATORS
@dbmoore
@jonerpnewsfeed
@SAP_Jarret
(Cross-posted @ ZDNet | IT Project Failures Blog RSS)